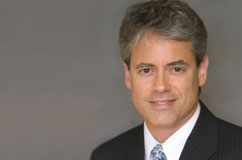 UNIVERSITY ADVANCEMENT
UM's Sergio Gonzalez Gets Prestigious CASE Appointment
Sergio M. Gonzalez, senior vice president for University Advancement and External Affairs, has been elected a trustee-at-large for the Council for Advancement and Support of Education, an international association that serves educational institutions and the advancement professionals who work on their behalf in alumni relations, communications, development, marketing, and allied areas. | more

FROST SCHOOL OF MUSIC
Festival Miami to Feature 23 Concerts, Stellar Lineup of Artists
Two Pulitzer Prize-winning composers, three piano concerts, and a closing-night performance at the Adrienne Arsht Center for the Performing Arts are just some of the highlights of Festival Miami 2011, the Frost School of Music's premier showcase that runs October 1 through November 4. | more

SCHOOL OF COMMUNICATION
Chatterjee Receives Fulbright Award to Teach Multimedia Storytelling in India
Professor and award-winning filmmaker Sanjeev Chatterjee has received a Fulbright-Nehru Research Scholar Award and will spend six months in Kolkata, India, teaching multimedia storytelling to raise awareness about a critical environmental issue affecting communities surrounding the East Kolkata Wetlands. | more

UM PRESENTS
'Dog, A Shadow Puppet Play'
In celebration of the exhibition "Sacred Stories, Timeless Tales," the Lowe Art Museum presents another form of storytelling: the art of shadow puppetry. Pablo Cano and Jim Hammond present Dog, A Shadow Puppet Play on Sunday, July 31 at Storer Auditorium. | more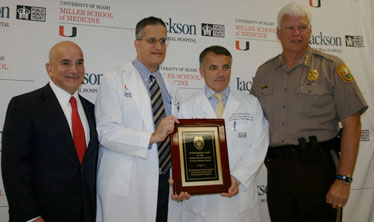 Police Show Gratitude to Ryder Trauma Center
With dozens of law enforcement officers in attendance, some of whom were injured in the line of duty, the Miami-Dade Police Department paid tribute to the Ryder Trauma Center last Wednesday, thanking the many physicians and medical staffers who have rendered lifesaving care to wounded officers and citizens. Above: Miami-Dade Police Director James K. Loftus, right, shares his department's gratitude for the Ryder Trauma Center with, from left, Carlos Migoya, Jackson Health System CEO; Nicholas Namias, professor of surgery and medical director of trauma at Ryder; and Miller School of Medicine Dean Pascal J. Goldschmidt.
| more


Learn More about Managing Your Investments at Two 403(b) Webinars
Two webinars will be hosted this week to help faculty and staff learn more about managing their 403(b) plan investments. | more
Personal Money Management: How to Budget and Save
This lunchtime seminar, offered through the Faculty and Staff Assistance Program, will review money-management techniques that participants can use to regain control of finances and spending habits. Learn how to create and use a successful budget and plan for a successful financial future. | more
Technology Product Center's Faculty and Staff Summer Promotion Features Additional Discounts on Apple Purchases | more
SEEDS to Host NIH Proposal Speed Mentoring Events in August and September | more
Eyewear Benefits at Bascom Palmer | more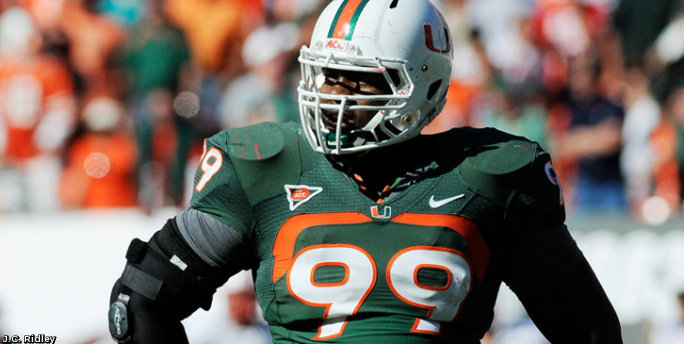 SPORTS
Miami Lands Three on Lombardi Watch List
Miami Hurricanes Marcus Forston, Sean Spence, and Brandon Washington have been named to the preseason watch list for the 2011 Rotary Lombardi Award, given to the nation's best college lineman. | more


Monday, July 18: Cosford Screening: Manon
|
More
Wednesday, July 20: Dermatology Grand Rounds: Dermoscopy: Not Only for BCC and Melanocytic Lesions | more
Thursday, July 21: Ophthalmology Grand Rounds | more
Thursday, July 21: Communication Skills | more
Friday through Monday, July 22-25: Cosford Screening: Viva Riva! | A Boy Called Dad | Coppelia
Tuesday, July 26: Pediatric Grand Rounds: Pediatric Epilepsy Syndromes | more
Friday, July 29: Neurology Grand Rounds Seminar: Harnessing the Immune System to Recognize and Kill Glioblastoma | more
Through Friday, July 29: M.F.A. Exhibition 'Metrouroboros' at Wynwood Project Space | more
Thursday, August 11: Save the Date: 'Opening Doors' Networking Event | more
Tuesday, September 20: Save the Date: Hypofractionation 2011: Scientific Concepts and Clinical Experiences | more
November 4-6: Save the Date: Alumni Weekend and Homecoming 2011 | more
To browse more medical-related seminars, Grand Rounds, lectures, and workshops, please click here.