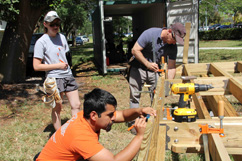 Gifts to Enhance Workspace for School of Architecture's Design-Build Studio
A pair of generous gifts from Coastal Construction Group and First Florida Building Corporation will help give students in the School of Architecture's Design-Build Studio the covered outside workspace that they need to work on projects year-round, unaffected by the elements. | more
GOLDstein Family Challenge to Provide Boost for Need-Based Scholarships
The Office of Annual Giving and UM alumni Sandy and Cindy Goldstein, and their son, Sean, are challenging all GOLD (graduates of the last decade) alumni employed at the University of Miami to make a contribution of any amount, anywhere within the University. If 2,013 GOLD alumni make a gift before May 31, the Goldstein family will make a $25,000 contribution to need-based scholarships. | more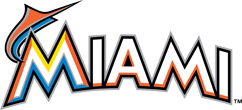 UNIVERSITY
Family Weekend with the Miami Marlins to be Held April 27 and 28
In appreciation of the dedication and outstanding work of University of Miami employees, the president and the provost will host Family Weekend with the Miami Marlins on Saturday, April 27 and Sunday, April 28 at the 37,000-seat Marlins Park in Little Havana. Ticket distribution starts this Wednesday. | more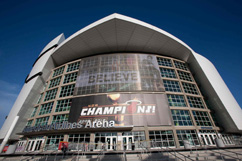 UNIVERSITY
UM Nights with the Miami Heat to Return in April
University of Miami employees are invited to return to American Airlines Arena and cheer on the world champion Miami Heat. Discounted tickets are now available for three games in April as the Heat takes on the Milwaukee Bucks, Chicago Bulls, and Orlando Magic. UM guests can enjoy post-game free throws, XtremeTeam visits, and more as part of the excitement. These games are expected to sell out. Click here for more information and to purchase your tickets today.

INFORMATION TECHNOLOGY
CaneLink Goes Live for Advisors, Faculty Members, and Students
CaneLink, the new central Web page designed to facilitate the smooth transition to a new student information system, goes live Monday, March 4 for advisors, faculty members, and students. | more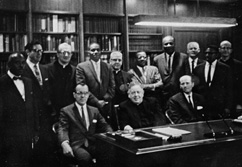 CIVIC AND COMMUNITY ENGAGEMENT
Initiative to Examine Important Aspect of Miami-Dade County's History
The University of Miami's Office of Civic and Community Engagement steps into the spotlight this week, hosting a lecture and panel discussion on March 6 and 7, respectively, that will examine the history of the Miami-Dade County Community Relations Board, which dealt with issues such as school desegregation and housing and job discrimination during its infancy. | more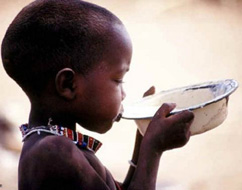 SCHOOL OF COMMUNICATION
Faculty, Graduate Students Focus on Health Communication Overseas
With malnutrition claiming the life of one in ten infants a day in parts of South Africa and HIV/AIDS killing thousands of people annually in other parts of the world, two School of Communication faculty members are partnering with graduate students on a pair of projects that address these serious health conditions as well as others such as diabetes and obesity. | more

ATHLETICS
Hurricanes Football Squad to Face Florida, ACC Rivals during 2013 Season
A home game against SEC power the Florida Gators and pivotal Atlantic Coast Conference matchups against the Florida State Seminoles, Georgia Tech Yellow Jackets, Virginia Tech Hokies, and other teams highlight the Miami Hurricanes' 2013 college football schedule. | more
• Sundararaman Named 2012 ACC Scholar-Athlete | more
• Larkin Named to Player of the Year Watch List | more
• Hurricane Club Launches 'It Starts with YOU' Campaign | more
• Sneaker Convention Coming to BankUnited Center on March 9 | more


For a comprehensive listing of the University of Miami's many events—including lectures, exhibitions, workshops, medical grand rounds, seminars, and more, click here.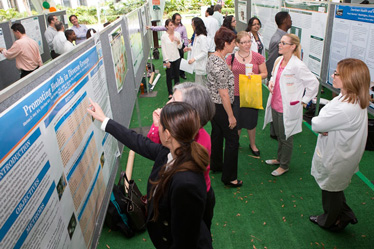 CTSI's 'CaneSearch' Focuses on Obesity and Collaboration
Showcasing its leading-edge research on obesity and collaborative approach to improving patient outcomes, the University of Miami celebrated the launch of the Miami Clinical and Translational Science Institute on February 27 with its inaugural "CaneSearch," a daylong research forum dedicated to one of South Florida's most pressing health challenges. | more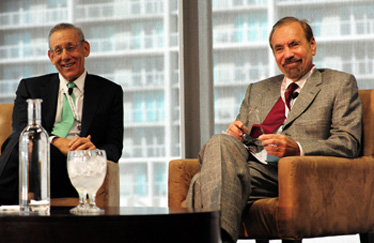 FREEZE FRAME
Developers Stephen Ross and Jorge Pérez Headline Real Estate Impact Conference
The Schools of Business Administration and Architecture hosted the second Real Estate Impact Conference on February 22, featuring two panel sessions and a keynote that included real estate and financing thought leaders. Above: Stephen Ross, left, chairman and founder of Related Companies, and Jorge M. Pérez, chairman, CEO, and founder of The Related Group, hold a candid conversation during the conference. | more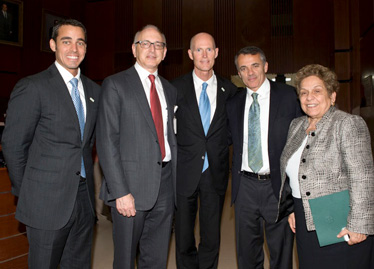 FREEZE FRAME
Florida Governor Rick Scott Visits Sylvester Cancer Center
Florida Governor Rick Scott took a whirlwind tour of the Sylvester Comprehensive Cancer Center while in Miami recently, stopping to shake hands with many surprised patients and employees before meeting with center Director Stephen D. Nimer, UM President Donna E. Shalala, and Miller School Dean Pascal J. Goldschmidt to stress his commitment to improving cancer care in the state. | more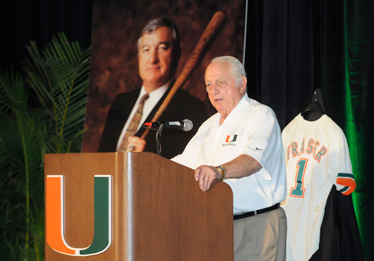 FREEZE FRAME
A Tribute to the Wizard of College Baseball
Tommy Lasorda, the National Baseball Hall of Famer who led the Los Angeles Dodgers to two World Series titles as manager, speaks at the Celebration of Life ceremony for the late Ron Fraser. About 1,000 people, including family members, friends, and fans, gathered at UM's Knight Sports Complex on February 23 to pay tribute to Fraser, the legendary Miami Hurricanes baseball coach who won more than 1,200 games and captured two national titles. Fraser passed away January 20 at the age of 79. | more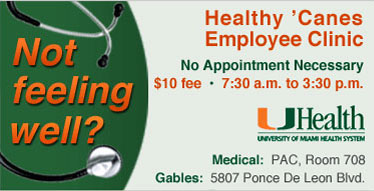 Faculty Survey to Launch March 5
The University of Miami is participating in a faculty survey in conjunction with a consortium of private research universities. On Tuesday, March 5 all full-time faculty members on the Coral Gables and Rosenstiel School campuses will receive an email containing a link to the survey, the results of which will be used to help UM advance its strategic plan and improve teaching, research, and clinical missions. | more
FSAP Health and Wellness Seminar: Optimizing Your Health through Proper Nutrition
Join John E. Lewis, associate professor in the Department of Psychiatry and Behavioral Sciences and associate director of the Medical Wellness Center, as he presents some basic principles of nutrition to help you create a healthy eating plan. | more
• Summary Annual Reports and Retirement Savings Plan Safe Harbor Notice Available Online | more
• Instructional Advancement Center Offering Blackboard Training | more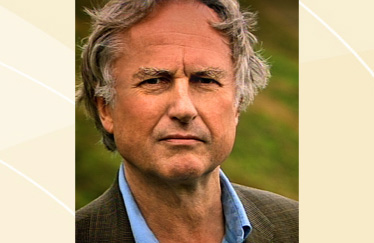 Richard Dawkins to Speak on 'The Science of Beauty and the Beauty of Science'
Influential ethologist, evolutionary biologist, and author Richard Dawkins came to prominence with his 1976 book The Selfish Gene, which popularized the gene-centric view of evolution and introduced the term "meme." He will give a public lecture, "The Science of Beauty and the Beauty of Science," on Thursday, March 7 at 7 p.m. at UM's BankUnited Center. | more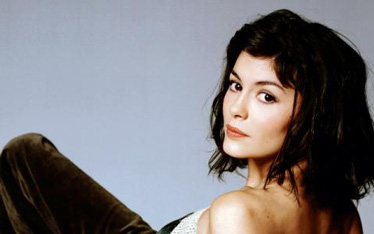 Vive le France: French Film Series Kicks Off
The Bill Cosford Cinema presents "Rendez-Vous with French Cinema" through Sunday, March 31, an annual showcase of the best in contemporary French film. The series features nine films from some of the hottest French directors and actors and is presented in collaboration with the Film Society of Lincoln Center, UniFrance Films, and Emerging Pictures. | more