MILLER SCHOOL OF MEDICINE
Researchers Identify Seven New Genes Associated with Macular Degeneration
Researchers from the Miller School of Medicine have collaborated with an international team to identify seven new genes associated with age-related macular degeneration, the most common form of vision loss in older people. The findings could provide new directions for biological, genetic, and therapeutic studies of the condition. | more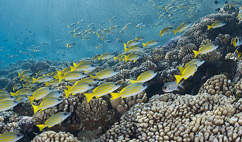 ROSENSTIEL SCHOOL OF MARINE AND ATMOSPHERIC SCIENCE
Climate Models Depict Potential Global Coral Bleaching
If carbon emissions continue unchanged, 74 percent of the world's coral reefs will experience coral bleaching conditions annually by 2045, a new study by scientists from the University of Miami and elsewhere has shown. The study used climate models from the upcoming Fifth Assessment Report of the Intergovernmental Panel on Climate Change. | more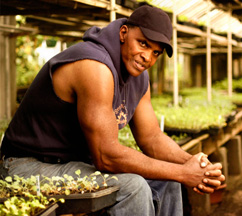 CIVIC AND COMMUNITY ENGAGEMENT
Urban Farmer Will Allen to Present 'Growing the Good Food Revolution'
University of Miami alumnus Will Allen, a retired professional basketball player turned urban farmer whose Milwaukee-based Growing Power organization promotes sustainable food production and the growth of communities through the creation of local gardens, will speak at the BankUnited Center Fieldhouse on Thursday, March 28 at 6 p.m. His lecture, "Growing the Good Food Revolution," is part of the Office of Civic and Community Engagement's Urban and Environmental Sustainability Initiative. | more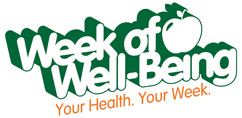 HEALTH AND WELLNESS
Week of Well-Being to Focus on All Aspects of Employee, Student Wellness
Consistent with its mission to enhance health and wellness programs for employees, the University of Miami will host the inaugural Week of Well-Being from April 1-5, five days of University-wide health-related events that will range from cooking demonstrations and outdoor yoga sessions to health fairs and a lecture by the developer of the South Beach Diet. | more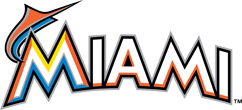 UNIVERSITY
Family Weekend with the Miami Marlins to be Held April 27 and 28
In appreciation of the dedication and outstanding work of University of Miami employees, the president and the provost will host Family Weekend with the Miami Marlins on Saturday, April 27 and Sunday, April 28 at the 37,000-seat Marlins Park in Little Havana. | more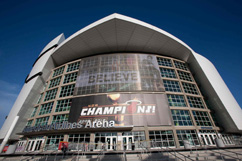 UNIVERSITY
UM Nights with the Miami Heat to Return in April
University of Miami employees are invited to return to American Airlines Arena and cheer on the world champion Miami Heat. Discounted tickets are now available for three games in April as the Heat takes on the Milwaukee Bucks, Chicago Bulls, and Orlando Magic. UM guests can enjoy post-game free throws, XtremeTeam visits, and more as part of the excitement. These games are expected to sell out. Click here for more information and to purchase your tickets today.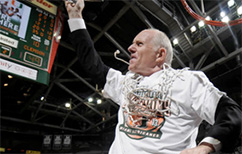 ATHLETICS
Men's Basketball Team Clinches ACC Regular-Season Title with 62-49 Win Over Clemson
In the final home game of a dream season in which the squad won 14 straight conference games and achieved the program's highest ranking ever, the University of Miami men's basketball team defeated Clemson 62-49 on March 9 to clinch its first ACC regular-season title. | more

ATHLETICS
UM Places Three on All-ACC Women's Soccer Academic Team
Senior forward Kate Howarth, sophomore goalkeeper Emily Lillard, and freshman forward Jasmine Paterson were among the 45 student-athletes selected to the 2013 All-ACC Women's Soccer Academic Team. | more
• Hurricane Club Launches 'It Starts with YOU' Campaign | more


For a comprehensive listing of the University of Miami's many events—including lectures, exhibitions, workshops, medical grand rounds, seminars, and more, click here.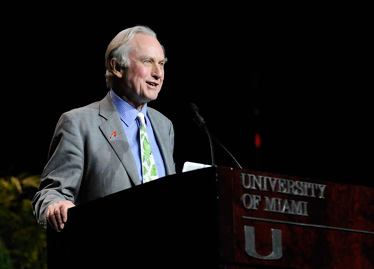 The Science of Beauty and The Beauty of Science
Richard Dawkins, the influential ethologist and evolutionary biologist who gained prominence with his 1976 book The Selfish Gene, in which he pioneered a gene-centric view of evolution and coined the term "meme," lectured at the University of Miami's BankUnited Center on March 7. With more than 5,000 people in attendance, the former University of Oxford professor of public understanding of science presented "The Science of Beauty and The Beauty of Science." | more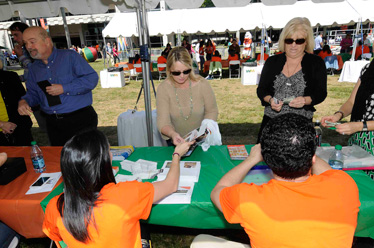 FREEZE FRAME
Marlins Mania Hits Campus
From diehard baseball fans to those who are simply looking forward to spending a day with family, friends, and coworkers, hundreds of University of Miami employees came out to the Foote University Green on March 6 for the first day of ticket distribution for Family Weekend with the Miami Marlins. This year the popular annual promotion, which rewards UM employees with one free ticket to a Marlins game and the opportunity to purchase additional tickets for just $1 each, will be held at Marlins Park April 27 and 28 when the National League Central Division Chicago Cubs will be in town. More ticket distribution sessions will be held on all three campuses in the coming days. | more

FREEZE FRAME
Business Development Program Hosts UMatch GPO Forum
The University of Miami's Business Development Program, an initiative that advances the utilization of women and minority suppliers to the institution's procurement process, brought together several stakeholders in the health care industry recently for a spirited discussion on the business model of group purchasing organizations (GPO). Broward Health, Baptist Health South Florida, UM's UHealth, the HealthTrust Purchasing Group, and Premier Inc. were among the many entities that participated in the UMatch GPO Forum on February 28 at the University of Miami Life Science & Technology Park. | more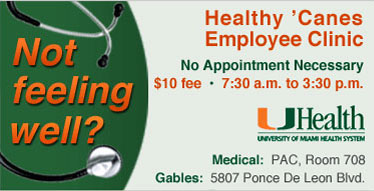 Faculty Survey Reminder
Last week all full-time faculty members on the Coral Gables and Rosenstiel School campuses with email addresses on record received an email with a personalized link to UM's Faculty Survey. Faculty who have not completed the anonymous survey are urged to click on the link in their email and spend approximately 20 minutes providing feedback on their experiences. If you no longer have the initial email, a follow-up email containing a link to the survey will be sent on Tuesday, March 12. | more
Take Advantage of Free Computer Software Training in March
The IT Training Services group offers free software training to University of Miami employees. Courses include Microsoft Office applications such as Access, Excel, Outlook, and Word. Training is also offered for Adobe's popular Photoshop and InDesign applications. | more

Walk the Walk: Train for the 2013 Corporate Run/Walk
Walking is the most natural form of physical activity as well as one of the most beneficial for overall health and well-being. We were born to walk. Now is your chance to reap the benefits of walking and build team camaraderie at the same time. The Herbert Wellness Center offers a free training program to help you prepare for the upcoming 2013 Corporate Run/Walk.
• Miller School Weight Watchers at Work Sessions Begin March 20 | more
• FSAP Health and Wellness Seminar: Gaining Control of Emotional Eating | more
• Summary Annual Reports and Retirement Savings Plan Safe Harbor Notice Available Online | more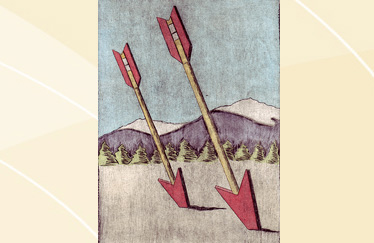 PrintZero Studios Presents Selections from Its Exchange 8 Project
PrintZero Studios presents an international exhibition of printmaking culled from its Eighth Exchange. On view at the College of Arts and Sciences Gallery though Friday, March 22, the exhibition features works selected from a pool of more than 275 artists from around the world who participate in the yearly PrintZero Studios Exchange. | more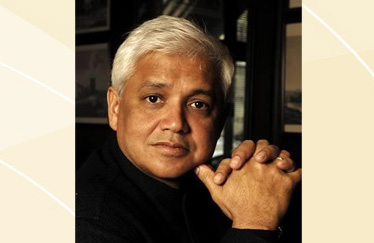 China and the Making of Modern India
Award-winning Indian author Amitav Ghosh will present "China and the Making of Modern India" on Tuesday, March 19 at 4:30 p.m. in the College of Arts and Sciences Gallery. The lecture is part of Ghosh's visiting Stanford Distinguished Professorship at UM. | more