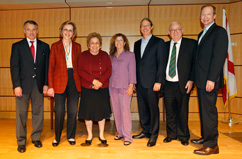 FACULTY SENATE
Fischl, Myers, Ullmann Honored at Faculty Senate Awards Ceremony
Margaret Fischl, a physician-researcher whose work has helped transform AIDS from a fatal illness to one that can be managed through drug therapy; Richard Myers, a scientist and instructor with a gift for communicating difficult concepts to his students; and Steven G. Ullmann, a professor who is known as much for his service to the University as for his scholarly work in health care management and health economics, were honored at the Faculty Senate Awards Ceremony on April 10. | more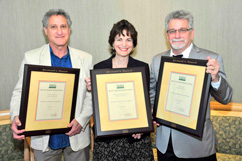 OFFICE OF THE PROVOST
Three Faculty Members Recognized for Scholarly Activity
Harvey Siegel, Michelle Wachs Galloway, and J. Tomas Lopez, all faculty members in the College of Arts and Sciences, are recipients of the 2013 Provost's Award for Scholarly Activity, which recognizes demonstrated excellence in research through either a single unique achievement or several years of stellar scholarly productivity. | more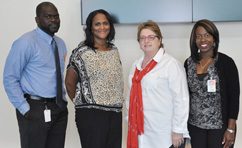 MILLER SCHOOL OF MEDICINE
Researchers Identify New Gene Associated with Alzheimer's Disease in African-Americans
Researchers at the Miller School of Medicine have collaborated with a national team to identify a new gene associated with Alzheimer's disease in African-Americans. Published in the prestigious Journal of the American Medical Association, their study provides new directions for biological, genetic, and therapeutic studies of Alzheimer's disease. | more

COLLEGE OF ARTS AND SCIENCES
Neuroscience Student Dina Dajani Named Goldwater Scholar
Dina Dajani, a junior majoring in neuroscience, has been selected as a 2013 Barry M. Goldwater Scholar. The prestigious Barry M. Goldwater Scholarship and Excellence in Education Program awards outstanding sophomores and juniors pursuing science or math degrees scholarships of up to $7,500. | more

ROSENSTIEL SCHOOL OF MARINE AND ATMOSPHERIC SCIENCE
Great White Sharks Display Unique Behavior While Scavenging on Whales
Scavenging occurs in virtually all food webs and habitats. But documenting such activity in the oceans is especially difficult and often overlooked in marine food web studies. Now, a new study by University of Miami scientists and Apex Shark Expeditions has recorded unique behaviors of great white sharks scavenging on whale carcasses off the coast of South Africa. | more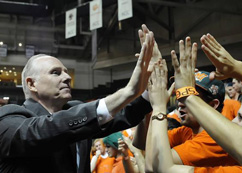 SPORTS
Larrañaga Wins Naismith Men's College Coach of the Year Award
Jim Larrañaga has added to his unprecedented haul of honors for the recently completed college basketball season, winning the 2013 Naismith Men's College Coach of the Year Award. | more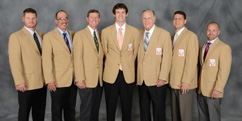 ATHLETICS
UM Sports Hall of Fame Inducts Seven
Ken Dorsey, who quarterbacked the Miami Hurricanes to their fifth national championship in football in 2001; Director of Wellness and Recreation Norm Parsons, who coached the women's golf team to the 1977 and 1978 AIAW national championships; and Jay Tessmer, a first-team Collegiate Baseball All-American in 1995, were among the seven new members inducted into the UM Sports Hall of Fame during its 45th annual induction banquet, held April 11 at Jungle Island. | more
• Football Players Volunteer at UM Marrow Donor Drive | more
• UM Men's Club Volleyball Team Wins NCVF Championship; Women's Team Places Third | more
• Miami Hurricane Youth Soccer Camps | more

UNIVERSITY
New Print Services Program Coming Soon
The University of Miami, led by the new Managed Print Services department under Financial Operations, has awarded Canon Solutions America with the new Managed Output Services Contract. The contract focuses on improving the way the University obtains, uses, and manages multifunctional copiers and other output devices as well as UPrint. For more information or inquiries, please email dss@miami.edu. | more


For a comprehensive listing of the University of Miami's many events—including lectures, exhibitions, workshops, medical grand rounds, seminars, and more, click here.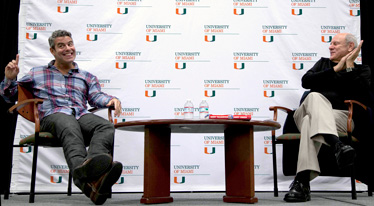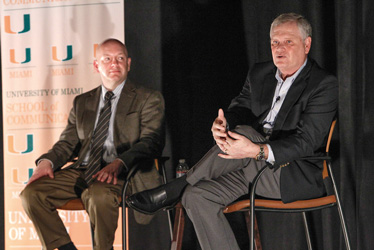 Broadcast Industry Powerhouses Visit Campus
Appearances by two of the broadcast industry's leading figures were part of a busy week for the School of Communication. On April 8 Bravo TV's Andy Cohen, the man behind such popular TV shows as Top Chef and the Real Housewives series, visited UM's BankUnited Center Fieldhouse for a special Q&A event presented by the school and Books & Books. On April 10 Univision President and CEO Randy Falco appeared at Cosford Cinema for the USA Today CEO Forum. Top: Cohen, left, chats with School of Communication Cinema Professor John Soliday at the BankUnited Center Fieldhouse. Above: Falco, right, is interviewed by Mike Snider, technology and digital entertainment reporter for USA Today. | more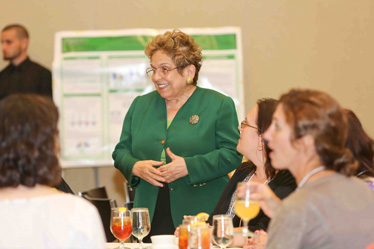 FREEZE FRAME
SEEDS of Success: Initiative Hosts Annual Dinner with the President
Scientists and Engineers Expanding Diversity and Success (SEEDS) hosted its annual dinner with UM President Donna E. Shalala on April 4. Supported by a National Science Foundation Grant and UM Provost Thomas J. LeBlanc, SEEDS has developed multiple programs to support women in science, including many that enhance the formation of community within and across all three UM campuses. In her keynote address, President Shalala emphasized the importance of institutionalizing programs that support women and diversity across the nation and at UM. | more

FREEZE FRAME
Budding Researchers Present Their Work
From a project on language development in preschoolers with autism spectrum disorders to a study on how participating in sports can deter juvenile delinquency, University of Miami students presented research in a variety of disciplines at the recent Undergraduate Research, Creativity, and Innovation Forum. Held on April 3 in the University Center's Flamingo Ballroom, the forum featured more than 100 poster presentations on research in the arts, engineering, humanities, and the biological, physical, and social sciences. | more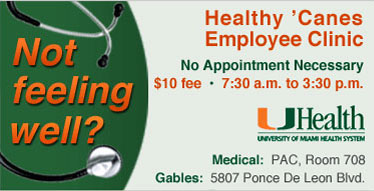 FSAP Health and Wellness Seminar: Relaxation Training
A refreshed mind and rejuvenated spirit are not the only benefits of relaxation: Improved physical health can also result from releasing tension and reducing stress. Learn how to consciously activate your body's relaxation response during this seminar, offered by the Faculty and Staff Assistance Program. | more
Take Our Daughters and Sons to Work Day Returns May 2
Take Our Daughters and Sons to Work Day returns to the University of Miami's Coral Gables campus on Thursday, May 2. This year's theme, Work in Progress, will focus on the importance of a strong foundation to the overall success of youth in education, at home, in the workplace, and in the local community. | more

Staying Fit Can Help You Focus at Work
Physical activity is not only good for your health but may also help you focus more while at work. According to a recent study, fit individuals have a longer attention span, are able to perform cognitive functions longer, and can react faster than their sedentary counterparts.
• Qualtrics Survey Research Suite Now Available; uSurvey System Ends May 1 | more
• Avoid a Higher Copay on Your Maintenance Medications | more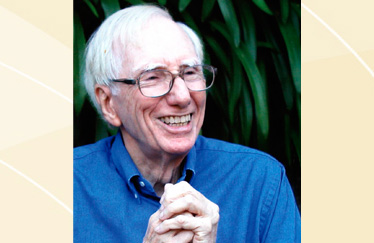 Influential Sociologist Robert Bellah to Lecture
Robert Bellah is an acclaimed and influential sociologist whose books, including his most recent work, Religion in Human Evolution, have shaped contemporary thinking about ethics, politics, and religion. Bellah will present "The Modern Project in the Light of Human Evolution" on Wednesday, April 17 at Storer Auditorium starting at 4:30 p.m. | more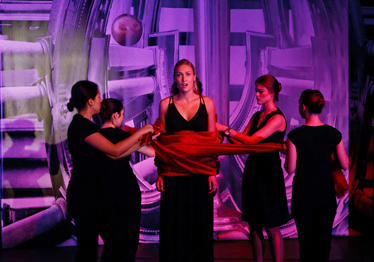 Frost Opera Theater to Premiere 'Entanglements' at the Lowe Art Museum
The Frost Opera Theater's 2012-2013 season concludes April 18-21 with the premiere of a new opera by composer Charles Norman Mason. Entanglements examines the types of personal, family, work, and political relationships that can evolve and entwine over time. The opera will include five scenes occurring simultaneously in five different galleries throughout the Lowe Art Museum. | more
A Taste of Rodgers and Hammerstein: 'South Pacific' Opens April 10 at the Ring
A musical by the legendary writing team of Rodgers and Hammerstein, South Pacific is set on an island during World War II and centers on two parallel love stories threatened by prejudice and war. The final production of the Ring Theatre's 2012-13 season, the musical runs through April 27. | more