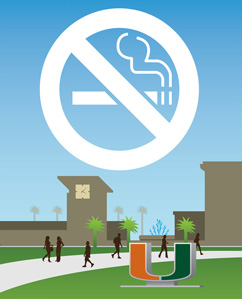 UNIVERSITY
Coral Gables Campus Goes 100 Percent Smoke-Free on August 1
Continuing a commitment to provide a safe and healthy environment for faculty, staff, students, and visitors, the University of Miami's Coral Gables campus will go fully smoke-free on August 1. Inhaling, exhaling, burning, or carrying any lighted cigarette or electronic cigarette, cigar, pipe or other such device that contains tobacco or other smoke-producing products will be prohibited in all areas of the campus. | more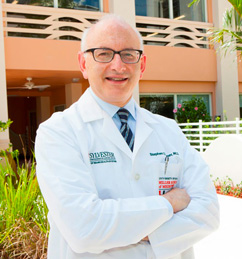 UHEALTH
New Strategy for Treating Leukemia Reported in Nature
A groundbreaking laboratory study indicates that blocking the formation of a cancer-causing protein complex in blood cells could treat a deadly type of leukemia in children and adults. Co-authored by Stephen D. Nimer, director of the Sylvester Comprehensive Cancer Center, the collaborative multicenter study is published in a recent online version of the journal Nature. | more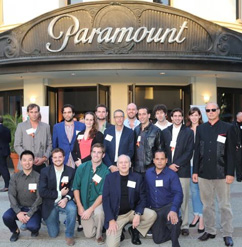 SCHOOL OF COMMUNICATION
Top Student Films Hit the Big Screen in Tinseltown during 'Canes Film Showcase
From comedies to dramas, action shorts, and more, some of the top short films produced by University of Miami cinema students screened before an audience of hundreds at the world-famous Paramount Studios during the recent 'Canes Film Showcase. | more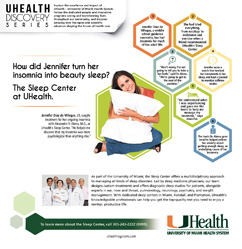 UHEALTH
Sleep Center Featured in UHealth Discovery Series
A state-of-the-art center specializing in the diagnosis and treatment of sleep disorders is one of the stellar initiatives featured in the new UHealth Discovery Series, an advertising campaign that showcases the UM health system's state-of-the-art clinical care and clinicians, well-known centers of excellence, and positive impact on patients' lives and the community. Read how the UHealth Sleep Center helped a 29-year-old middle school guidance counselor conquer her insomnia after other methods such as earplugs and exercise proved ineffective. | more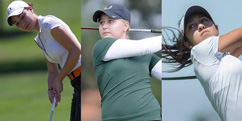 ATHLETICS
Three Student-Athletes Earn WCGA All-American Scholar Honors
Miami Hurricanes golfers Carina Cuculiza, Christina Ocampo, and Laura Hendee have been named to the Women's Golf Coaches Association All-American Scholar Team, a prestigious honor that is one of the most difficult to obtain in collegiate athletics. Among the criteria for selection, members of the team must have a minimum cumulative grade point average of 3.50. | more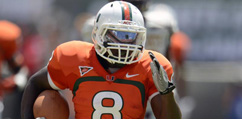 A Season Awaits: Secure Your Employee Tickets for 2013 Miami Hurricanes Football
With returning players such as defensive end Anthony Chickillo, wide receiver Phillip Dorsett, quarterback Stephen Morris, and electrifying running back Duke Johnson, the Miami Hurricanes football team is expected to challenge for the Atlantic Coast Conference title and a potential BCS Bowl berth. Now is the time to secure season tickets. | more
• Chris Diaz Named to Team USA CNT | more


For a comprehensive listing of the University of Miami's many events—including lectures, exhibitions, workshops, medical grand rounds, seminars, and more, click here.


Reaching Out to Overtown
De'Azia Baldwin, left, and Alishia Echols, AmeriCorps staff members in the Office of Civic and Community Engagement, give the University of Miami a presence at the third annual Overtown Rhythm and Arts Festival, staffing a table with information on the many programs, services, and resources UM offers to the Overtown community. During the festival, Echols and Baldwin informed residents about the office's affordable housing and community development initiatives, the expansion of the Civic Engagement High School Partnership into Booker T. Washington High School, and the services offered by Jefferson Reaves Sr. Health Center to neighborhood residents. | more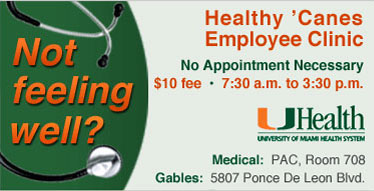 Help UM Improve the Web Experience; Participate in an Online Survey of the UM Website
In a move to improve the overall Web experience, the University of Miami is conducting an assessment of the top tier pages of its miami.edu website. Paskill Stapleton & Lord, a higher education marketing and Web development firm, is assisting UM in the assessment. Please take a few moments to participate in this important survey, the results of which will provide the University with valuable feedback on how to improve its website. Responses will remain confidential. To begin the survey, click here.
What You Should Know about Smartphones and Privacy
Currently more than half of all American adults have a smartphone, according to the Pew Research Center's Internet & American Life Project. Smartphones have features of both a mobile phone and a computer, allowing us to talk, text, access personal and work email, browse the Internet, make purchases, manage bank accounts, and take pictures. Consumers need to be aware of the kinds of information that can be collected from your smartphone by various entities. | more
Challenge Yourself and Get 100 Points Closer to Earning $300
Get ready to enroll in the first of four monthly Well 'Canes Wellness Incentive Program challenges. On July 15, log into your Well 'Canes incentive account online and sign up for the Have Fun, Get Fit challenge. | more
Skin Care 101: Free FSAP Lunchtime Seminar
Learn about the latest developments in skin care and sun protection at this lunchtime seminar, hosted by Jonette Keri, associate professor of dermatology and cutaneous surgery at the Miller School of Medicine. | more
• Advance Your Well-Being and Enter a Drawing for an iPad Mini | more
• UM to Unveil New UPrint Services | more
• Climb the Stairway to Successful Health | more
• Free Blackboard Training | more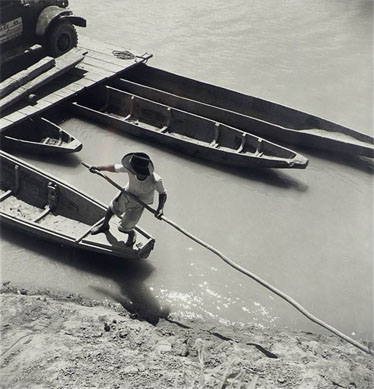 UM PRESENTS
'Pan American Modernism: Avant-Garde Art in Latin America and the United States'
Featuring the work of 50 Latin American artists and 21 artists from the United States, Pan American Modernism: Avant-Garde Art in Latin America and the United States, which runs through October 13 at the Lowe Art Museum, explores the rich visual dialogue that exists between objects produced by artists working in 13 countries in North, South, and Central America between 1919 and 1979. | more