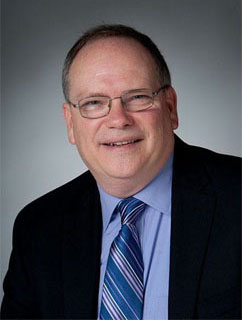 UNIVERSITY OF MIAMI LIBRARIES
Charles Eckman Named Dean of Libraries
Charles D. Eckman, who launched initiatives and programs that helped dramatically improve the research libraries at some of North America's top universities, has been named the University of Miami's new dean of libraries, a role in which he will provide leadership and management responsibilities for the institution's vast holdings of books, journals, digital materials, and rare collections. | more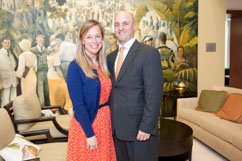 Alum's $1 Million Gift to Benefit Sorority and Fraternity Leaders
Inspired by the positive experiences he had as a fraternity member, University of Miami alumnus Joshua Cohen and his wife Megan have made a $1 million planned gift that will create a scholarship benefiting one female and one male student who are leaders in their sorority and fraternity. | more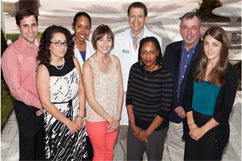 MILLER SCHOOL OF MEDICINE
Lancet Study Outlines First Risk Calculator for Pediatric Hypertrophic Cardiomyopathy
A decade-long quest to understand why some children with hypertrophic cardiomyopathy do well under medical management while others die of heart failure or sudden cardiac death showed certain infants are at highest risk for dismal outcomes. The study also yielded a risk calculator cardiologists can use to evaluate which patients should be considered for a heart transplant immediately after diagnosis. | more


UNIVERSITY
TeamUM Kicks Off 2013 United Way Campaign
With a goal of raising more than $1 million and increasing the employee participation rate by 5 percent, the University of Miami has launched its 2013 United Way Campaign, a nearly three-month-long drive aimed at improving the education, financial stability, and health of children and families in the local community. | more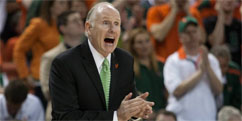 Men's Basketball Coach Jim Larrañaga Gets Contract Extension
Head coach Jim Larrañaga, who led the Miami Hurricanes to the Atlantic Coast Conference regular season and tournament championships as well as an NCAA tournament berth, is set to roam the BankUnited Center sideline for many years to come. UM has signed the AP, Naismith, and USBWA Henry Iba National Coach of the Year to a contract extension that runs through May 31, 2022. | more
• For the latest on Hurricane Athletics, including schedules, results, and student-athlete profiles, visit hurricanesports.com.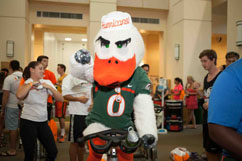 UNIVERSITY
UM DCC Spin-a-Thon Open to Faculty and Staff
In conjunction with this year's Dolphins Cycling Challenge, the University of Miami will host the UM DCC Spin-a-Thon on Wednesday, October 23, from 6 to 9 p.m. on the University Center Patio. | more


For a comprehensive listing of the University of Miami's many events—including lectures, exhibitions, workshops, medical grand rounds, seminars, and more, click here.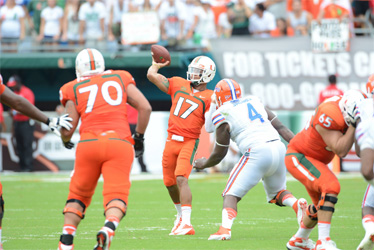 Good Hunting: Hurricanes Bag The Gators
In what was likely the final regular season matchup in a historic rivalry, the Miami Hurricanes upended the Florida Gators 21-16 Saturday before a capacity crowd at Sun Life Stadium. UM quarterback Stephen Morris threw two touchdown passes, and a stout Miami defense forced five turnovers. | more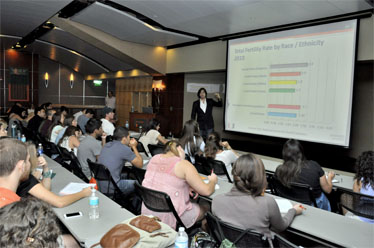 Course Exposes Students to the Hot-Button Issue of Immigration Reform
Budget battles and a debate over a possible military strike on Syria have made it unlikely that Congress will pass an immigration reform bill during its short fall calendar. But in a semester-long University of Miami course held every Monday, students are interacting with top leaders from the government, private sector, and media to address the issue from all angles. Immigration Reform: The Current Debate helps students understand the complexities of the national debate on the issue, examining the impact of recent waves of immigration on U.S. society, the workforce, education, media, culture, health care, and law enforcement. Above: On the first day of class, students listen to a lecture by Fernand Amandi, managing partner at Miami-based Bendixen & Amandi International, an international research, media, and communication strategy firm. | more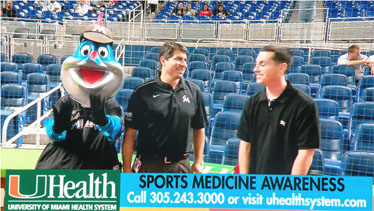 FREEZE FRAME
Kaplan Leads Sports Medicine Awareness Day at Marlins Park
Lee Kaplan (center), professor of orthopaedics and chief of the Sports Medicine Division, attended Sports Medicine Awareness Day at Marlins Park recently with patient Matt Rothstein, who threw out the ceremonial first pitch. Throughout the 2013 baseball season, UHealth has participated in a variety of events at the ballpark focusing on UHealth doctors, their patients' amazing stories, and the array of services available. | more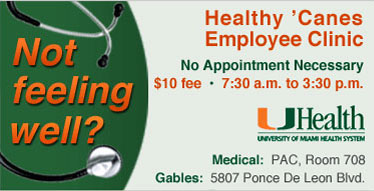 Are You Headed for an Energy Crisis?
Learn how to sustain and maximize your personal energy. "Are You Headed for an Energy Crisis?" is a lunchtime seminar offered by the Faculty and Staff Assistance Program that teaches effective techniques for harnessing energy, staying refreshed, and performing at optimal levels. | more
Keep Your Summer Body This Fall and Earn $300
Stay in summer shape through the fall by participating in "Have Fun, Get Fit 2," this month's Well 'Canes Wellness Incentive Program challenge. Beginning today, log into your Well 'Canes incentive account, sign up for the challenge by September 16, and move a step closer to earning $300. Worth 100 points, this challenge requires participants to exercise at least 90 minutes per week for two weeks and read a few short articles on nutrition and exercise. | more
• Upcoming Employee Sessions on UM Admission, Tuition Remission | more
• Fall Edition of FSAP's e-Newsletter, 'Mind and Matter,' Now Available | more
• Improve Your Leadership Skills with Help from the Office of Workforce Engagement and Development | more
• Well 'Canes Yoga Wednesday | more
• Herbert Wellness Center Community Class Registration | more
• Workforce Engagement and Development Open House Sessions | more
• Workforce Engagement and Development Book Club Open House | more





Ibis Literary Reading and Performance Series Gets Under Way with Readings by Three Poets
The Ibis Literary Reading and Performance Series kicks off on Thursday, September 12 with readings by three distinguished poets. University of Miami Creative Writing faculty member Jaswinder Bolina, master of fine arts alumnus Neil de la Flor, and poet Oliver de la Paz will read selections from their works starting at 7 p.m. in the College of Arts and Sciences Gallery. | more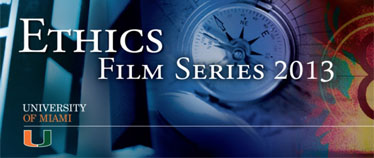 2013 Ethics Film Series Begins with Screening of 'Glengarry Glen Ross'
Glengarry Glen Ross, a 1992 American drama adapted by David Mamet from his 1984 Pulitzer Prize- and Tony-winning play of the same name, kicks off the 2013 Ethics Film Series on Tuesday, September 17, at 6:30 p.m. in Cosford Cinema. Starring Al Pacino, Jack Lemmon, and Kevin Spacey, the film depicts two days in the lives of four real estate salesmen and how they become desperate when the corporate office sends a trainer to "motivate" them by announcing that, in one week, all except the top salesmen will be fired. | more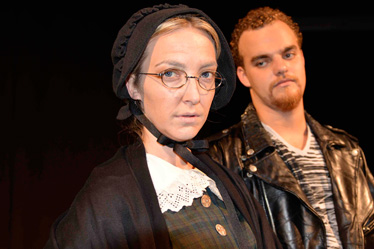 Ring Theatre's 75th Season Opens with 'Cloud 9'
A time-shifting comedy by the author of Top Girls, Cloud 9 created a sensation when it opened Off-Broadway in 1981 under the direction of Tommy Tune. Playing September 25 through October 5, it tells a story of many different relationships—between men and women, men and men, women and women. Cloud 9 is about sex, work, mothers, Africa, power, children, grandmothers, politics, money, and Queen Victoria. | more