UM Alumnus' Gift Helps Fight Childhood Obesity
After years of struggling to help his adult patients change their behaviors and lose weight, ophthalmologist Howard N. Rose is now directing his efforts at youth. A $1 million gift from the University of Miami alumnus and his wife, Muriel, will fund a University of Miami educational program aimed at keeping kids healthy. | more

MILLER SCHOOL OF MEDICINE
Brain Endowment Bank Receives $8 Million NIH Contract
The University of Miami Brain Endowment Bank will receive up to $8 million from a National Institutes of Health contract to centralize its research resource and advance studies of brain diseases in the United States. | more

SCHOOL OF LAW
Immigration Clinic Wins Landmark Case
Students in the School of Law's Immigration Clinic won a landmark decision terminating immigration court proceedings against their client because of illegal conduct by Hollywood police. The decision may be the first to recognize that Constitutional violations by local police can warrant the exclusion of evidence in federal civil immigration proceedings. | more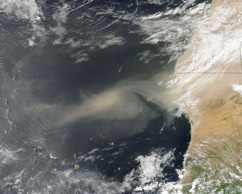 ROSENSTIEL SCHOOL OF MARINE AND ATMOSPHERIC SCIENCE
African Dust Storms Affect Air Quality in the U.S. and Caribbean
Dust clouds originating from the African Sahara can travel thousands of miles across the Atlantic Ocean, affecting air quality and climatic conditions in the United States and the Caribbean, a University of Miami researcher and others have found. | more

EMERGENCY PREPAREDNESS
UM to Test Emergency Notification Network on October 11
The Office of Emergency Management will conduct a full-scale system test of the Emergency Notification Network on Friday, October 11. The test will include SMS text messages, voice messages, emails, website banners, social media, campus cable TV, digital signage, outdoor warning sirens, and, beginning this year, mass public address announcements. | more

INFORMATION TECHNOLOGY
October Is National Cybersecurity Awareness Month
National Cyberspace Security Awareness Month is an opportunity to engage and inform the community about cybersecurity. During October, the University of Miami Information Technology department will share important information, tips, and resources that will focus on different cybersecurity issues, including cyber crime, mobility, and online safety. | more


Make Your United Way Contribution: 2013 Campaign Now Under Way
Aiming for an eighth straight year of raising more than $1 million for one of the nation's best-known charitable organizations, the University of Miami has embarked upon its 2013 United Way Campaign. Learn how to make your contribution. | more
• Chili Cook-Off to Benefit United Way | more
• Candy Gram Sale to Benefit United Way of Miami-Dade | more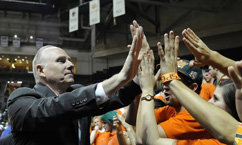 Men's Basketball Coach Jim Larrañaga Joins UM Faculty
Head coach Jim Larrañaga, who guided the Miami Hurricanes men's basketball team to the 2013 Atlantic Coast Conference regular season and tournament championships, will now be able to impart his wisdom to more students at the University of Miami. Larrañaga has been appointed adjunct assistant professor of kinesiology and sport sciences in the School of Education and Human Development. | more

Hurricanes' ACC Schedule Begins with Matchup against Georgia Tech
With a nonconference slate of games now complete, the Miami Hurricanes have set their sights on a demanding ACC schedule that begins with the Georgia Tech Yellow Jackets on Saturday, October 5, at Sun Life Stadium. | more




For a comprehensive listing of the University of Miami's many events—including lectures, exhibitions, workshops, medical grand rounds, seminars, and more, click here.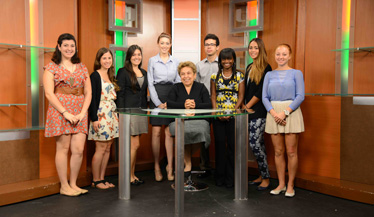 President Shalala Meets with Student Journalists on Health Care Reform Law
A week before health care exchanges were set to open, University of Miami President Donna E. Shalala met with student journalists at the School of Communication to answer questions about how the Affordable Care Act will affect them. Representatives from The Miami Hurricane, UMTV, WVUM, Ibis Yearbook, and Distraction Magazine questioned the former U.S. secretary of health and human services for about a half hour. Shalala encouraged students to check whether they are eligible for affordable health care through the exchanges. | more

FREEZE FRAME
Plater-Zyberk Honored
With UM President Donna E. Shalala looking on, Executive Vice President and Provost Thomas J. LeBlanc presents former School of Architecture Dean Elizabeth Plater-Zyberk with a glass vase in recognition of her Malcolm Matheson Distinguished Professorship in Architecture. The presentation, held September 20 at UM's Jorge M. Perez Architecture Center, was part of a ceremony to honor Plater-Zyberk, who stepped down as dean in July after serving nearly two decades in that capacity. | more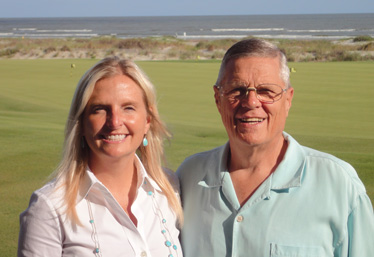 Faculty and Staff Help Support the U:
A Daughter's Story
Many of the University of Miami's faculty and staff members give generously to the U. Starting with today's issue of e-Veritas, we will profile some of the dynamic employee donors whose gifts to the institution help support a variety of University-related initiatives. This week we profile Amy Ferguson, director of major gifts at Sylvester Comprehensive Cancer Center. Read her heartwarming story. Do you have a story to share? Click here and tell us why you give to the U.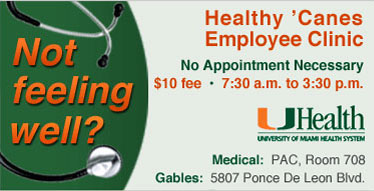 Social Security Benefits: What You Need to Know
Join the Faculty and Staff Assistance Program for "Social Security 101," a lunchtime seminar that will provide valuable information on U.S. Social Security benefits. | more
New Health Insurance Marketplace Coverage Options and Your Health Coverage
As required by the Department of Labor, the University of Miami has posted the New Health Insurance Marketplace Coverage Options and Your Health Coverage notice. Faculty and staff who are eligible for the UM/Aetna medical plan already have access to coverage that meets the requirements of the Affordable Care Act and do not need to take any action. However, if you are not eligible for the UM/Aetna medical plan, or you simply wish to learn more about the marketplaces, please read the notice to review what options may best suit your needs. | more
Free Mammograms Offered during National Breast Cancer Awareness Month
In recognition of National Breast Cancer Awareness Month, Well 'Canes will offer free mammograms throughout October to female faculty and staff members over the age of 35 who are enrolled in a UM/Aetna medical plan. | more
• Ready to Retire? Learn How at a Retirement Education Seminar | more
• Well 'Canes Marketplace Returns October 9 | more
• Improve Your Leadership Skills with Help from the Office of Workforce Engagement and Development | more
• HR-Benefits Customer Service Offers Assistance | more
• University Releases New Defense of Marriage Act statement
• Week of Well-Being to Return in 2014 | more
• Upcoming Employee Session on UM Admission, Tuition Remission | more
• Have a Bite and Help Fight Cancer | more



Let the Music Begin: Festival Miami Starts October 1
Festival Miami, the Frost School's annual month-long music showcase of concerts and master classes, gets under way Tuesday, October 1. Now in its 30th season, the festival will feature more than 25 concerts and events organized around four themes: Great Performances, Jazz and Beyond, Music of the Americas, and Creative American Music. | more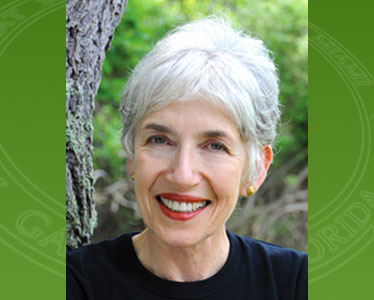 Acclaimed Science Writer Dava Sobel to Speak at UM
Dava Sobel, the acclaimed author of the internationally bestselling titles Longitude, Galileo's Daughter, and The Planets, will present "Copernicus' Search for A More Perfect Heaven" on Thursday, October 3, at 7 p.m. in Storer Auditorium. Sobel is one of the University of Miami Center for the Humanities 2013-2014 Stanford Distinguished Professors. | more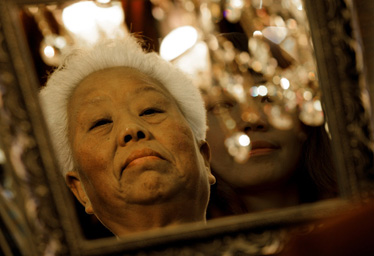 UM-Produced Film 'The Silver Mirror' Explores the Changing Face of Aging
By the year 2050, it is estimated that 1.5 billion people aged 65 or older will inhabit the planet. The Silver Mirror, a University of Miami-produced feature-length documentary that explores the critical issues surrounding aging in the 21st century and the economic, health care, and societal impacts of extending the human life span, premieres at the Cosford Cinema Tuesday, October 8, at 7 p.m. | more
Ring Theatre's 75th Season Opens with Cloud 9
A time-shifting comedy by the author of Top Girls, Cloud 9 created a sensation when it opened Off-Broadway in 1981 under the direction of Tommy Tune. Playing sthrough October 5, it tells a story of many different relationships—between men and women, men and men, women and women. Cloud 9 is about sex, work, mothers, Africa, power, children, grandmothers, politics, money, and Queen Victoria. | more