UM NEWS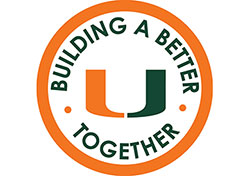 UNIVERSITY
Culture Transformation Continues With 'New Day' Training in High Gear
More than a year after the University launched the effort to change its workplace culture, the ongoing initiative has entered one of its most important phases, with faculty and staff across the institution embarking on a series of training sessions designed to improve their service, leadership, and employee-coaching skills. | more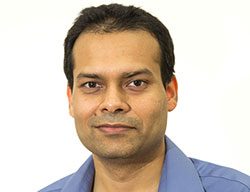 COLLEGE OF ENGINEERING
Biomedical Engineer Receives New Innovator Award for Spinal Cord Study
Abhishek Prasad, assistant professor of biomedical engineering, has received a $2.26 million New Innovator Award from the National Institutes of Health for his proposal to study the spinal cord motor circuits involved in limb movements and their viability for prosthetic control. | more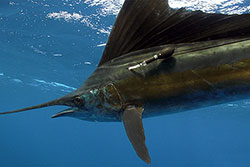 ROSENSTIEL SCHOOL OF MARINE AND ATMOSPHERIC SCIENCE
Ocean Heat Content Reveals Secrets of Fish Migration
In the first study to quantitatively show that sailfish and other large migratory fish have an affinity for ocean fronts and eddies, UM researchers developed a new method to estimate fish movements using ocean heat content images, a dataset commonly used in hurricane intensity forecasting. | more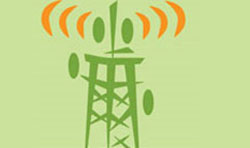 OFFICE OF EMERGENCY MANAGEMENT
University to Test Emergency Notification Network on October 27
The Office of Emergency Management will conduct a full system test of its Emergency Notification Network between 3:20 and 3:25 p.m. on Tuesday, October 27. The test, which will include the activation of multiple methods of emergency communication, will be clearly identified as a test and require no action. | more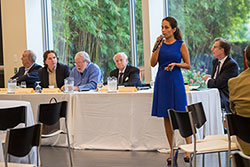 COLLEGE OF ARTS AND SCIENCES
Decline in Oil Prices a Hot Topic at Energy Conference
Academics and business leaders from around the world gathered at UM last week to discuss the impact of falling petroleum prices on world economies, political stability, and the environment. Findings from the two-day conference will be published in a report, After the Fall: Energy Security, Sustainable Development and the Environment. | more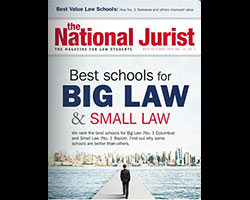 SCHOOL OF LAW
Miami Law Ranks 4th in Placing Graduates at Small Law Firms
The National Jurist has ranked Miami Law fourth in the nation and first in Florida in the number of graduates who land jobs at small law firms, while 

Miami Law ranked No. 15 

in the nation and first in the state on

The National Law Journal's

"Go-To Schools" list for the most alumni to be promoted to partner.

| more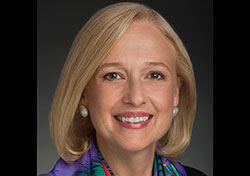 SCHOOL OF COMMUNICATION
PBS President to Speak on the Future of Public TV
As part of the School of Communication's Annual Conversation Series, PBS President and CEO Paula Kerger will discuss the role of public media in the digital age in Shoma Hall at 11:15 a.m. on Monday, November 2. Her presentation and a Q&A session is open to the University community on a first-come, first-served basis and will be live streamed through Periscope @UMSoC. | more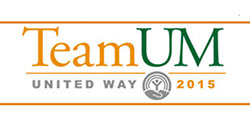 UNITED WAY
Make Your Contribution by October 31 for a Chance to Win Great Prizes
All faculty and staff who make their 2015 United Way contributions by Saturday, October 31 will have a chance to win one year of free campus parking and other fabulous prizes in the Team UM United Way raffle. So make your contribution now and help the U, which to date has raised more than $317,500 of its $1.18 million goal, improve the education, financial stability, and health of children and families in our community. | more

OFFICE OF THE PRESIDENT
President Frenk Continues Listening Exercise with Staff
President Julio Frenk's listening exercise continues this week with two sessions for staff on the Miller School of Medicine campus on Tuesday, October 27, and another on Monday, November 9 on the Coral Gables campus for staff from the Coral Gables and Rosenstiel School campuses. The UM community is encouraged to share their ideas and comments with President Frenk in the virtual mailbox.To learn more, visit president.miami.edu/listen.

ATHLETICS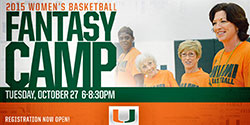 Fulfill Your Hoop Dreams at Basketball Fantasy Camp on October 27
Learn basic basketball drills and participate in team-building activities on Tuesday, October 27, when head coach Katie Meier and the Hurricanes women's basketball team host the sixth annual Miami Women's Basketball Fantasy Camp at the BankUnited Center Fieldhouse, starting at 6 p.m. Men and women of all ages and skill levels are welcome at this free event. | more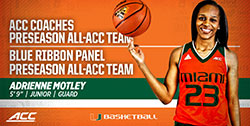 Motley Named Preseason All-ACC
Junior guard Adrienne Motley, the only player to rank in the top 15 in scoring and field goal, three-point, and free-throw percentage in the Atlantic Coast Conference last season, has been named Preseason All-ACC by both conference coaches and the Blue Ribbon Panel. | more


EVENTS
For a comprehensive listing of the University of Miami's many events—including lectures, exhibitions, workshops, medical grand rounds, seminars, and more, 
click here
.
SPOTLIGHT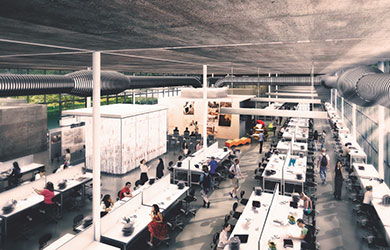 New Design Studio Building Promises to 'Fuel Innovation' and Collaboration
The School of Architecture broke ground last week on the 20,000-square-foot Thomas P. Murphy Design Studio Building—a structure which, made possible by a $3.5 million pledge from Coastal Construction, will enable up to 120  students to work together, forever changing how they are taught and how they learn. | more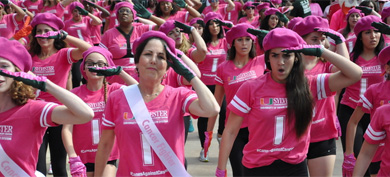 Breast Cancer Survivor Says 'DCC with Me!'
Two years after her breast cancer diagnosis, Diana Fleeman is "hip-hopping" forward with her life, thanks to her "amazing team of doctors" at Sylvester Comprehensive Cancer Center at the University of Miami Miller School of Medicine. "I feel very fortunate to be treated at Sylvester," says Fleeman, who plans to raise funds for Sylvester in the Dolphins Cancer Challenge on Saturday, February 20. There are many ways you, too, can take part in the DCC. To learn more, visit Team Hurricanes and watch the DCC with Me video. | more

SNAPSHOT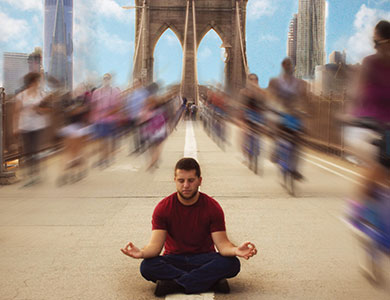 UM Alumni's 'Life on Mars' Pilot Premieres at the Cosford
A father-daughter 'Canes duo, David Isaacs and Andie Isaacs, will premiere the pilot of their original sitcom, Life On Mars, at their alma mater on Tuesday, November 2. The senior Isaacs, who over the past 40 years has produced or written such shows as M*A*S*H, Cheers, Wings, Frasier, Becker, and Mad Men, called the script co-written by UM alumnus Jake Gillman "like nothing I have ever read before." The screening is free but seating is limited. To RSVP, email julialevy22@gmail.com. | more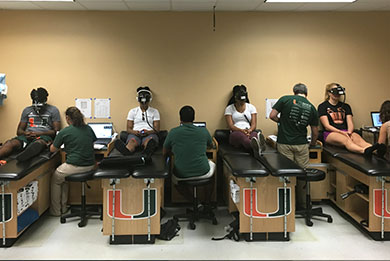 Basketball Players Test Concussion Goggles
One day, athletes of all ages, from pee wee players to major leaguers, could know on the sidelines whether they've suffered a concussion, or are ready to return to play, thanks to a research study that continued last week at the BankUnited Center, where under the auspices of the Miller School of Medicine's Department of Otolaryngology, members of the men's and women's basketball teams tested high-tech goggles designed to detect mild traumatic brain injury. | more

FOR YOUR BENEFIT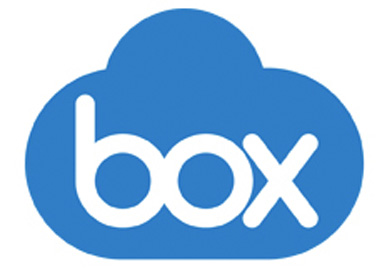 UMIT's National Cyber Security Awareness Month Tip: Back Up Your Data
As National Cyber Security Awareness Month draws to a close, UM's Information Technology department reminds you how vital and easy it is to back up your data with Box, a cloud-based, data-storage and file-sharing solution the University offers to all faculty, staff, and students at no cost. Recently upgraded to unlimited data storage, Box enables users to store, manage, share, and collaborate on content in a secure online environment. | more

Open Enrollment Ends November 2
Open Enrollment, your annual opportunity to make changes to your benefits, is underway and ends on Monday, November 2. This year, open enrollment is taking place in Workday and, unless you make changes in Workday, your current benefits, with the exception of flexible spending account elections, will roll over to 2016. Visit miami.edu/benefits to learn more about your benefit options and download the 2016 'Canes Total Rewards Guide.

Mindfulness and Music
This month's Mindful Living seminar, to be held during lunchtime on the Coral Gables and Miller School campuses this week, will feature a workshop facilitated by Teresa Lesiuk, director and associate professor of music therapy at the Frost School of Music, in which participants will learn about the benefits of mindfulness and the use of music as an excellent source of focus. Register for one of these sessions through ulearn.miami.edu.

Coral Gables campus: Tuesday, October 27, 12-1 p.m., Whitten University Center, room 2300H

Miller School campus: Thursday, October 29, 12-1 p.m., Clinical Research Building, room 692 | more

UM PRESENTS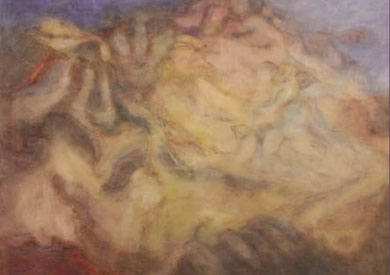 Swiss Artist's Unique Oil-on-Linens Speak to the Human Condition
LILIANE TOMASKO: Mother-Matrix-Matter, a collection of 27 oil-on-linen paintings that typify the quietly powerful, richly evocative, and unique working method of contemporary Swiss artist Liliane Tomasko, debuts at the Lowe Art Museum on Friday, October 30, with an opening reception with the artist from 7 to 10 p.m. on Thursday, October 29. | more


Festival Miami Offers Something for Everyone
The Frost School of Music's Festival Miami, Florida's premier live-performance festival presented by UHealth, continues through November 7 with something for everyone this week—including high-wattage jazz fusion, chamber music treasures, fabulous French jazz vocals, and Halloween at Hogwarts. Single tickets start at $15 and may be purchased online or by calling 305-284-4940.

MORE NEWS