UM NEWS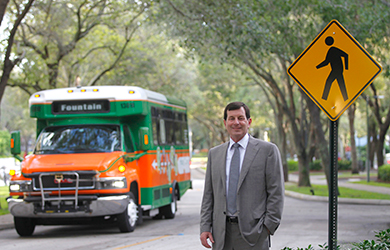 UNIVERSITY
UM Curbs Traffic by Design
The University has reduced vehicle traffic along the northern edge of its Coral Gables campus by an average of 37 percent over the last 25 years, a reduction accomplished by encouraging students, faculty, and staff to walk, bike, or take mass transit, and by instituting new policy and parking strategies. | more

MILLER SCHOOL OF MEDICINE
Family Medicine Celebrates Five Decades of Accomplishments
Fifty years after becoming the first academic family medicine department in the U.S., the Department of Family Medicine and Community Health is celebrating its groundbreaking accomplishments, which include training more than 600 family physicians, establishing the Haiti Project, and developing new models of health care in Miami-Dade County Public Schools. | more

CENTER FOR HEMISPHERIC POLICY
Former Colombian President Criticizes His Successor


In a visit to UM last week, former Colombian President Alvaro Uribe, now a senator in his home country, warned that current President Juan Manuel Santos' ongoing negotiations with the

FARC rebels could weaken the country's institutions rather than bring peace.

| more

GRADUATE SCHOOL
UM Awarded Bouchet Graduate Honor Society Chapter
In recognition of its outstanding scholarly achievements and promotion of diversity and excellence in graduate education, the University has been recognized as an institutional member—the first in Florida—of the prestigious Edward A. Bouchet Graduate Honor Society, which was founded by Yale and Howard to commemorate the first African American to earn a doctorate in the U.S. | more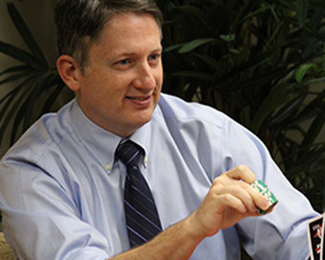 SCHOOL OF LAW
Students to Provide Free Legal Services to South Florida Startups
Under the guidance of David Rachiver, an attorney, social entrepreneur, and director of Miami Law's new Larry Hoffman | Greenberg Traurig Startup Law Practicum, law students will begin providing free legal services to South Florida's booming entrepreneurship community early next year. | more

FROST SCHOOL OF MUSIC
Alumna Nominated for Latin's Grammy's Best New Artist Award
Raquel Sofίa, a guitar- and piano-playing jazz-infused vocalist who earned her bachelor's in music in 2009 and recently returned to UM to perform at Festival Miami, has been nominated in the "Best New Artist" category for this year's Latin Grammy Awards. | more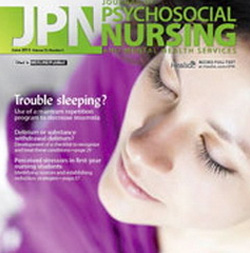 SCHOOL OF NURSING AND HEALTH STUDIES
Report on Synthetic Cannabinoids Named 'Article of the Year'
The Journal of Psychosocial Nursing and Mental Health Services has recognized Deborah Salani, assistant professor of clinical, and Martin Zdanowicz, associate dean for health studies and professor of clinical, with its top honor for their report, "Synthetic Cannabinoids: The Dangers of Spicing it Up," which addresses the serious psychological and physiological side effects of synthetic cannabinoid products. | more

UNIVERSITY
Honor Our Veterans at Veterans Day Tribute
Help honor the brave men and women of the armed forces at 10 a.m. on Wednesday, November 11, when the University hosts its annual Veterans Day Tribute at the Rock. The keynote speaker will be U.S. Air Force Major General Michael T. Plehn, chief of staff at the U.S. Southern Command. | more

UNITED WAY
Make Your Contribution Today for a Chance to Win Miami Heat Tickets
The Miami Heat is supporting and promoting UM's annual United Way campaign by providing tickets to four Heat games that will be raffled among TeamUM United Way participants early next year. Make your pledges and contributions now for a chance to win two tickets to one of the games and help the U, which to date has raised nearly $527,000 of its $1.18 million goal, improve the education and health of children and families in our community. | more

ATHLETICS
Kershaw Named Team USA Manager for Rio 2016


Head swimming coach Andy Kershaw was selected as head manager for USA Swimming for next summer's Rio de Janeiro Olympic Games, the same leadership role he assumed at the 2012 Summer Olympics in London.

| more

Lachowecki Named Second Team All-ACC
Junior forward Gracie Lachowecki, who ranked first in goals (9) and goals per game (1.00) in Atlantic Coast Conference play this season, has been named to the 2015 All-ACC Second Team for women's soccer, becoming the first Hurricane to earn such a distinction since Kate Howarth made Second Team All-ACC in 2011. | more

EVENTS
For a comprehensive listing of the University of Miami's many events—including lectures, exhibitions, workshops, medical grand rounds, seminars, and more, 
click here
.
SPOTLIGHT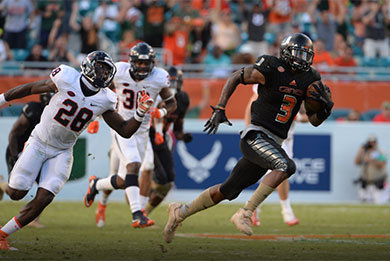 A Homecoming Celebration for the Decades
With its spectacular fireworks, history-infused parade, and "For My City" theme, Homecoming festivities presented by Student Affairs and the Homecoming Executive Committee Friday night highlighted many milestones that helped make the U and Greater Miami unique. The revelry continued Saturday when the Hurricanes defeated Virginia 27-21, qualifying for a bowl and giving interim coach Larry Scott a 2-0 start, among the best in UM history. Read more and view more photos from Homecoming and the game.

SNAPSHOT
Amid Surprise and Excitement, Iron Arrow Taps 40 New Members


Student Government President Brianna Hathaway was at an alma mater singing competition when she heard the steady beat of a drum, and noticed members of Iron Arrow marching single file toward her. But like most of the 40 distinguished individuals—including two married couples—who were tapped into the University's most prestigious organization last Thursday, she had no idea she was about to be honored for her character, leadership, scholarship, humility, and love of UM.

| more

PBS President Talks About Connecting in Ways Never Imagined
PBS President and CEO Paula Kerger, who brought Downton Abbey, the highest-rated drama in PBS history, to American viewers, gave School of Communication students the secret to the network's and their own success: be willing to take risks, to try new things, and to fail. | more

DCC Funds at Work: Sylvester Researchers Develop New Approach to Fight Cancer
By using radiation therapy to boost the body's immune system, Sylvester Comprehensive Cancer Center radiation oncologist Adrian Ishkanian is exploring a promising new way to help more patients survive cancer—research supported by the Dolphins Cancer Challenge, which will take place on 
Saturday, February 20. 
Learn 
more
 about why 
Ishkanian
 says, "DCC with me!" Next week, kids can do their part to fight cancer, too, while having fun at the DCC's 
Fall Family Fes
t on 
Sunday, November 15
, on the Coral Gables campus.

DIRECCT TALK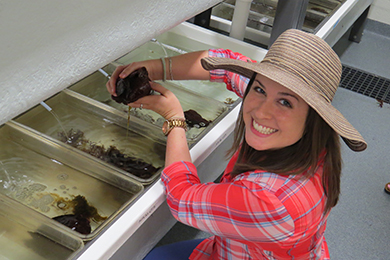 Students Inspire This Communications Specialist and Proud 'Cane
In this week's DIRECCT Talk, Megan Ondrizek, associate director of communications and public relations in University Communications, recalls the "ah-ha" moment that helped her realize the impact and global reach of her "home away from home." | more

FOR YOUR BENEFIT
Are You Prepared for Life After Retirement?
Saving for retirement is much different than living in retirement. To help UM faculty and staff who plan to retire within the next 15 years, Fidelity Investments will host two sessions of Fundamentals of Retirement Income Planning on Wednesday, November 11. The first session will be held from 11:30 a.m. to 1:30 p.m. at the Shalala Student Center on the Coral Gables campus; and the second session from 6 to 8 p.m. at the Courtyard by Marriott, 2649 S. Bayshore Drive, in Miami. Participants may each bring one guest. Seating is limited, so register today. For more information, contact Fidelity at 1-800-642-7131.

Acupuncture for Stress Relief
Attend this lunchtime seminar, led by Janet Konefal, associate dean in the Miller School's Department of Family Medicine and Community Health, this week to discover ways to locate specific acupressure and acupuncture points to relieve neck and shoulder tension, headaches, back aches, and general fatigue. Register through ULearn.

Miller School campus: Wednesday, November 11, 12-1 p.m., Clinical Research Building, room 692  

Coral Gables campus: Thursday, November 12, 12-1 p.m., Whitten University Center, room 2300H | more

Mindful Living
This month's lunchtime seminar, presented by the Faculty and Staff Assistance Program on all three campuses next week, will emphasize the development of a body scan practice. Register through ulearn.miami.edu and attend to awaken your innate capacity for mindful living and nurture a practice to positively inspire every facet of your life. | more

UM PRSENTS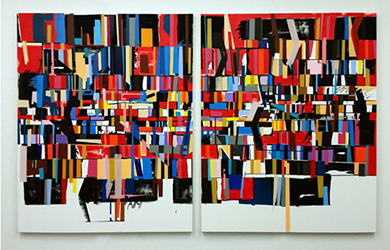 Lecturers and Adjunct Professors Present 'Bastions' at the UM Gallery
Bastions, a collection of the diverse work and approaches of the Department of Art and Art History's 2015 lecturers and adjunct professors, is on exhibit at the University of Miami Art Gallery at the Wynwood Building, 2750 N.W. 3rd Avenue, through November 27, with an opening reception on Saturday, November 14. | more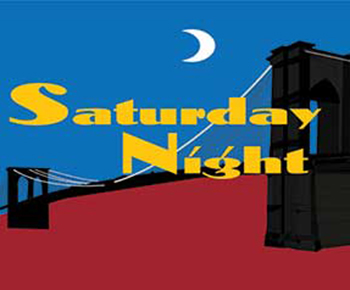 Sondheim's 'Saturday Night' Gem Opens Wednesday
In this little-known Stephen Sondheim gem, which runs November 11-21 at the Jerry Herman Ring Theatre and features a fetching, tuneful Broadway-style score, a status-obsessed Brooklynite learns the incredible value of love in 1929 New York. | more

MORE NEWS