UM NEWS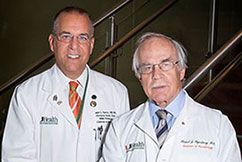 MILLER SCHOOL OF MEDICINE
Miller School Physicians Play Key Roles in Report on Cardiac Arrest
An expert committee assembled by the Institute of Medicine has produced an important new report proposing methods for increasing survival rates and quality of life following cardiac arrest, and two prominent Miller School of Medicine physicians—cardiologist Robert J. Myerburg and neurologist Ralph L. Sacco—played key roles on the committee. | more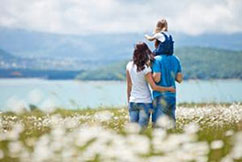 COLLEGE OF ARTS AND SCIENCES
Autism Researchers Examine Factors That Strengthen Parental Bonds
In a new study that examines how parents of children with autism spectrum disorder are able to strengthen familial bonds, researchers in the Department of Psychology found that couples who are optimistic, are supportive of one another, and practice positive coping styles often forge stronger relationships. | more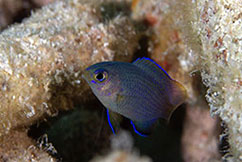 ROSENSTIEL SCHOOL OF MARINE AND ATMOSPHERIC SCIENCE
Species Population Networks on Coral Reefs Examined
In a new study that could prove beneficial to assessing the conservation of coral reef ecosystems worldwide, researchers at the Rosenstiel School of Marine and Atmospheric Science have found that more frequent spawning and exposure to a variety of ocean currents can help species stabilize their population networks. | more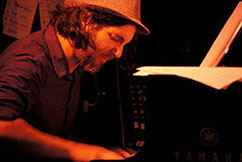 FROST SCHOOL OF MUSIC
UM Alumnus Is Finalist for Freedman Jazz Fellowship
Pianist Tal Cohen, who is from Perth, Australia, and earned his master's degree in jazz performance from the Frost School of Music this past May, is one of four finalists who will compete for a prestigious Freedman Jazz Fellowship at the Sydney Opera House later this month. | more

UM ATHLETICS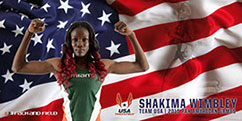 Wimbley to Represent United States at Pan American Games
From winning two ACC individual titles, to earning First Team All-American honors, to making the finals in her signature event at the USA Championships, Shakima Wimbley had one of the finest seasons of any student-athlete in the history of the Miami track and field program. Now, the sophomore sensation has added yet another honor to an already outstanding year: She will represent the United States at the 2015 Pan American Games in Toronto through July 26, competing in the 400 meters and 4x400-meter relay. | more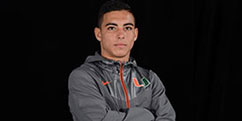 Herrera Captures Bronze at World University Games
In an athletic performance hailed by his coach, Hurricanes sophomore diver Briadam Herrera won the bronze medal as the lone representative of Team USA in the men's 1-meter springboard at the 2015 World University Games in Gwangju, South Korea. | more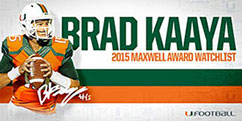 Kaaya Named to Maxwell Award Watch List
Brad Kaaya, the only true freshman quarterback in the nation to pass for more than 3,000 yards and 26 or more touchdowns last year, has been named to the watch list for the 2015 Maxwell Award, given annually to college football's player of the year. The distinction marks the third preseason honor for the Miami signal caller, who earlier this summer was named to the Phil Steele and Athlon Sports Preseason All-Conference Teams. | more

• UM Sports Hall of Fame Fishing Tournament a Huge Success | more

• Grandal Named to 2015 MLB All-Star Game | more

EVENTS
For a comprehensive listing of the University of Miami's many events—including lectures, exhibitions, workshops, medical grand rounds, seminars, and more, click here.

SPOTLIGHT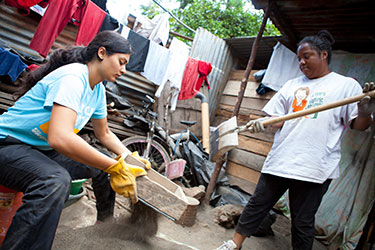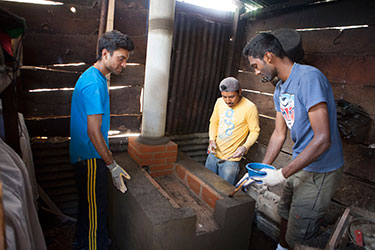 Students Help Guatemalan Family Get a Roof over Their Heads
A woman and her eight children will soon have a new roof over their heads thanks to the efforts of ten University of Miami students, who traveled to the village of San Lucas Toliman, Guatemala, this summer to help build a house for the family. The ten 'Canes, members of the UM student group Miami International Outreach, laid floors and built rebar towers for scaffolds, exploring the surrounding area and playing soccer and freeze tag with local youngsters during their spare time. | more

SNAPSHOT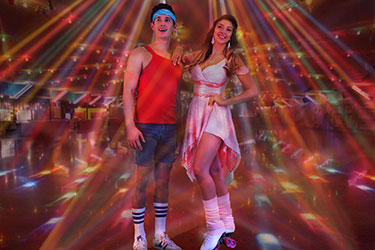 'Xanadu' Rolls onto the Connecticut Repertory Theatre Stage with Two UM Alums in the Leading Roles
Luke Hamilton (Sonny Malone) and Amandina Altomare (Clio/Kira), recent graduates of the College of Arts and Sciences' Department of Theatre Arts, lace up their skates to star in the American romantic musical fantasy Xanadu, which runs through July 19 and concludes the Connecticut Repertory Theatre's 2015 Nutmeg Summer Series. Hamilton and Altomare are not the only 'Canes involved in the production. NDavid Williams, head of music at the Department of Theatre Arts and The Jerry Herman Ring Theatre, is serving as music director, while UM students Jayne Ng and Taylor Alexander Stutz and alumna Ariana Shore are cast members.

GREEN U CORNER

Disposing of Confidential Paper Documents the Right Way
In a move to improve its policy on disposing of confidential paper documents, the University is now partnering with Shred-it, a document management company specializing in mobile on-site and off-site secure paper shredding and confidential waste disposal. Shred-it consoles have already been delivered to several offices on the Coral Gables campus, and the secure paper-shredding devices are now being rolled out at the Miller School of Medicine and Rosenstiel School of Marine and Atmospheric Science. | more

FOR YOUR BENEFIT
Mindful Living
Attend this monthly seminar, offered by the Faculty and Staff Assistance Program on all three campuses next week, to awaken your innate capacity for mindful living and nurture a practice to positively inspire every facet of your life. Register through ulearn.miami.edu. | more

Registration Now Open for Essentials of Leadership September Series
Managers at the University have the opportunity to develop their leadership skills with Essentials of Leadership, a UM Human Resources-sponsored program of interactive modules, discussions, individual assessments, experiential learning activities, and coaching. Enrollment for the September series runs through August 21. | more

Register Now for Last Two Free Meditation Sessions at the Herbert Wellness Center
In a partnership with Sri Chinmoy Centres International, the Patti and Allan Herbert Wellness Center is continuing to offer free meditation sessions to both members and non-members of the facility this summer. Only two sessions—Monday, July 13 and Monday, August 3—remain, so register now. | more

UM PRESENTS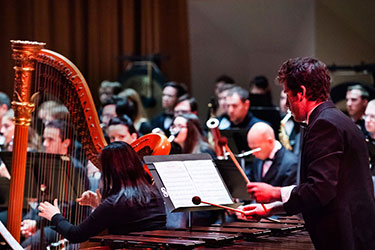 Festival Miami Kicks Off October 16 with Stellar Lineup
The Frost School of Music and sponsor UHealth—University of Miami Health System will present an extraordinary lineup for Festival Miami, Florida's premier live music festival, which will feature more than 20 performances between October 16 and November 7 by some of the biggest names on the global music scene and outstanding Frost student and faculty artists at UM's Maurice Gusman Concert Hall. | more

MORE NEWS