UM NEWS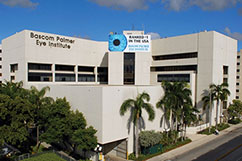 MILLER SCHOOL OF MEDICINE
Bascom Palmer Eye Institute Ranks No. 1 for 12th Consecutive Year
For the 12th consecutive year—and the 14th time overall—Bascom Palmer Eye Institute at UHealth—the University of Miami Health System is ranked the nation's best in ophthalmology in U.S. News & World Report's 2015-2016 Best Hospitals edition. Bascom Palmer has ranked either first or second since the rankings began 25 years ago. | more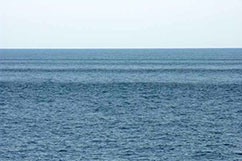 ROSENSTIEL SCHOOL OF MARINE AND ATMOSPHERIC SCIENCE
Scientists Track Monster Waves Below the Ocean Surface
Members of a scientific research team, including UM's Hans Graber, spent seven years tracking the movements of skyscraper-high waves in the South China Sea in an effort to understand how these waves, which occur in all oceans but rarely break the surface, develop, move, and dissipate underwater. | more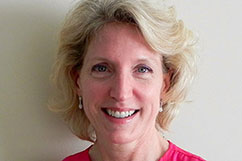 COLLEGE OF ARTS AND SCIENCES
Art Historian Studying Islamic Spain at the Alhambra
Karen Mathews, research assistant professor of art history, is among 25 scholars selected to study Spain's growing Muslim populations and other cultural/political issues at the Alhambra Palace in Granada during the National Endowment for the Humanities summer institute on The Alhambra and Spain's Islamic Past. | more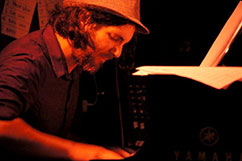 FROST SCHOOL OF MUSIC
Recent Graduate Wins Australian Jazz Fellowship
Pianist Tal Cohen, who earned his Master's of Music at UM, won Australia's coveted Freedman Jazz Fellowship, besting three other Australians invited to perform at The Studio, Sydney Opera House on July 20. The fellowship includes $15,000 and three days of studio time in ABC's New York recording studios. | more

SCHOOL OF BUSINESS ADMINISTRATION
Women of the World Unite at UM for Their MBAs
Nearly half of the students in the Professional MBA Program, which allows professionals to customize their education to meet their career goals, are women, a notable statistic given that women account for just 40 percent of applicants to similar programs natonwide. Class members also hail from nine different countries. | more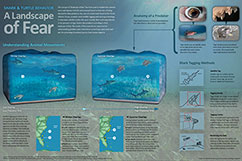 ROSENSTIEL SCHOOL OF MARINE AND ATMOSPHERIC SCIENCE
Scientists Study Predator-Prey Behavior of Sharks and Turtles
In one of the first studies to examine "the landscape of fear" theory, UM scientists who examined interactions between tiger sharks and sea turtles found the sharks alter their movements to take advantage of nesting turtles. | more

ATHLETICS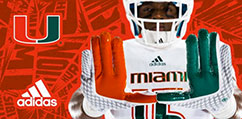 UM and adidas Unveil New Football Uniforms
Developed in collaboration with the Athletic Department, the Hurricanes' new cutting-edge football uniforms feature metallic stripes, hurricane-style cuts and patterns, and the option to mix and match three colors, resulting in nine unique uniform combinations. | more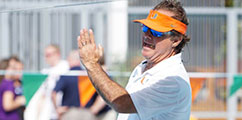 Six 'Canes Land in Russia for Swimming and Diving World Championships
NCAA diving champion Sam Dorman, swimmer Heather Arseth, a recent graduate representing Mauritius, and two incoming members of the swimming and diving program are in Kazan, Russia, for the 16th FINA World Championships, along with head swimming coach Andy Kershaw, Team USA's head manager, and diving coach Randy Ableman, who is on the Team USA staff. | more

EVENTS
For a comprehensive listing of the University of Miami's many events—including lectures, exhibitions, workshops, medical grand rounds, seminars, and more, 
click here
.
SPOTLIGHT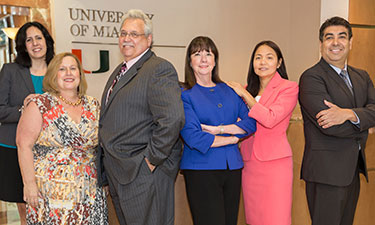 Supply Chain Services Aims for More Active Role in Transforming Lives
From the beach balls that drop on graduates at commencement to the valves UHealth cardiologists implant in faulty hearts, the University buys nearly $1 billion worth of goods and services every year. That's a lot of stuff to order, receive, and deliver, which is the job of Supply Chain Services, a newly reorganized entity that already has saved $10 million and is asking faculty and staff how it can help them save more and better serve students and patients. | more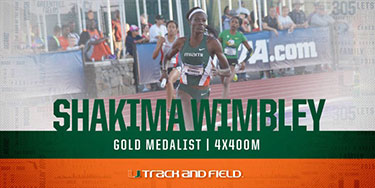 Shakima Wimbley Caps Pan Am Games with Gold Medal
Hurricanes track star Shakima Wimbley won a gold medal on Saturday night at the 2015 Pan American Games in Toronto, helping the United States finish first in the women's 4x400-meter relay. It is Wimbley's second medal of the Games. Last Thursday the sophomore sensation won a silver medal in the individual 400 meters, solidifying her reputation as one of the nation's top sprinters. | more

SNAPSHOT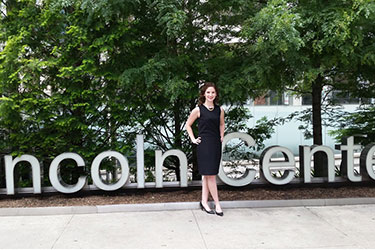 Miami Law Grad Rides with the Lincoln Center Stars
When Dana Vouglitois boards the elevator at work, she might see dancers from the New York City Ballet or even world-renowned violinist Itzhak Perlman. Being surrounded by top talent is part of her job as acting counsel for the Lincoln Center for the Performing Arts in New York City. | more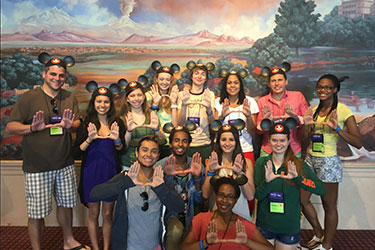 Students Gain New Perspectives at Summer Leadership Programs
UM students attended leadership programs hosted by the National Association for Campus Activities across the country this summer, including 10 who were invited to a summit at Walt Disney World. Aimed at promoting student engagement, the programs included trips to the S.P.I.R.I.T Institute at Clemson and the Concert Management Institute at Marquette. | more

GREEN U CORNER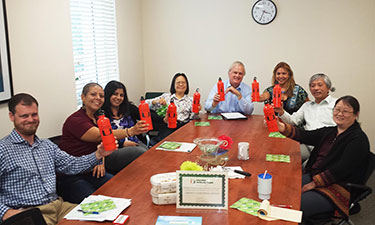 Follow PIRA's Example: Dump Your Trash Cans
The first UM office to give up desk waste bins, Planning, Institutional Research, and Assessment has earned its Green U certification—and 10 reusable bottles. Under the gentle persuasion of office manager Monica Vasquez, PIRA staffers, who publish UM's Fact Book and analyze trends and statistics, are finding multiple benefits to having only recycle bins under their desks. Not only do they recycle more, they get more exercise walking to the kitchen to throw away food and other non-recyclables. Apply to Green U to get your office certified.

FOR YOUR BENEFIT
Sowing Seeds of Compassion at Work
Compassionate workplace cultures have been correlated with job satisfaction, commitment to the company, and accountability for performance. Join this Faculty and Staff Assistance Program (FSAP) seminar, offered at lunchtime on all three campuses next week, to explore this important topic and discover how we may become positive agents for sowing this contagious, delicate, and precious commodity. | more

Be Smoke-Free in August 2015
The next six-week sessions of the University's award-winning BeSmokeFree group classes for people interested in quitting smoking begin on Wednesday, August 5, at the Coral Gables campus, and Tuesday, August 4, and Thursday, August 6, at the Miller School of Medicine campus. View a class schedule. | more

UM PRESENTS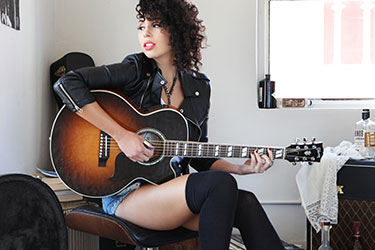 Festival Miami Tickets Go on Sale August 1 with Two New Acts
Breakout Latin pop singer Raquel Sofía and multi-Latin Grammy Award-winning singer Natalia Lafourcade have been added to the stellar lineup for this year's Festival Miami, which runs from October 16 through November 7. Tickets for Florida's premier, live music, multi-genre festival presented by the Frost School of Music and UHealth—University of Miami Health System go on sale Saturday, August 1. | more

MORE NEWS