Important medical breakthroughs are part of the daily news, yet we rarely hear about exciting initiatives in patient safety and health care quality. More lives can be saved by the perfect application of what we already know than all the medical advances expected in the next several years. University of Miami Health System (UHealth) is aggressively embracing standardization and dissemination of best practices to ensure the safest possible outcomes from both new and old therapies.
Our goal is simple: to make our hospitals the safest in the world. We recently created the UHealth Safety and Quality Governing Council to coordinate our efforts across the three hospitals (University of Miami Hospital, Sylvester Comprehensive Cancer Center, and Bascom Palmer Eye Institute) and more than 100 medical specialties offered at 30 clinical locations. We are also actively coordinating these efforts with our Miami Health District partners—Jackson Memorial Hospital and the Miami VA.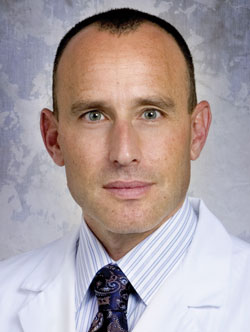 David A. Lubarsky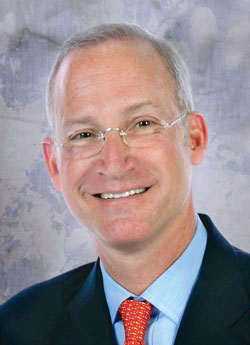 David J. Birnbach
With the enthusiastic participation of UM physicians and nurses representing various specialties, along with hospital administrators and information technology experts, we are working to integrate The Joint Commission's 2009 National Patient Safety Goals into the fabric of our system. We are addressing specific goals, such as reducing health care-associated infections, medication errors, and patient falls, through the development of standardized checklists and best practices. Observers will make sure we live up to our new standards.
Many of our efforts are focused on preventing errors of commission—doing something wrong or imperfectly. One of the simplest and most important things we must do as health care professionals is to wash our hands before and after every patient contact. A major initiative is under way to change our culture and increase hand-hygiene compliance. Our goal is to accept nothing less than 100 percent.
A second and equally important focus of our patient safety efforts is
to improve our communication skills. In particular, hand-offs, the transfer
of professional responsibility from one physician or nurse to the next, is a critical element of care. Strict adherence to a well-structured hand-off has been proven to reduce errors of omission.
These messages are reinforced at our University of Miami-Jackson Memorial Hospital Center for Patient Safety, where we teach effective communication to physicians, nurses, and students. With the opportunity to rehearse the handling of medical emergencies and sensitive issues, physician trainees and nurses are better able to manage complex and sometimes hostile encounters. We are the only program in the country that trains medical students in patient safety using simulation, and all of our interns complete a required patient safety course. It is no longer acceptable in the medical community to learn by trial and error; that's why we have introduced a standardized procedural training course. Through skills training, including practice on mannequins and improved supervision, residents are now learning to more safely perform invasive bedside procedures. Together, these programs reflect a major transformation in medical education and our efforts to create a culture of patient safety.
The field of medicine becomes more complex by the hour. With the constant introduction of new drugs, devices, and equipment, it is exceedingly important to have systems in place that protect patients from medical error. To meet our current challenges, we at UM have doubled our quality and safety efforts. Patient lives are at stake, and we mean it when we say that at UM patient safety comes first.
David A. Lubarsky, M.D., M.B.A., is the Emanuel M. Papper Professor and chair of the Department of Anesthesiology, and senior associate dean for quality, safety and risk prevention.
David J. Birnbach, M.D., M.P.H., is vice provost of the University of Miami, professor of anesthesiology and public health and epidemiology, and director of the University of Miami-Jackson Memorial Hospital Center for Patient Safety.