y recent Life Achievement Award has everything to do with mentoring. At every stage of my professional development, outstanding mentors have been at hand. Whereas my Ph.D. mentor had worked with coiling of DNA in non-neural cells, his high standards for tissue preservation, ultrastructure, and the interpretation of it, and quest for excellence in general had a positive and lasting impact on my nervous tissue experimentation.
While in graduate school, I met a young medical student, Richard Bunge, who became not only a 40-year colleague, but also a long-term mentor because of his breadth of knowledge, exceptional scientific insights, experimental prowess, and outstanding judgment.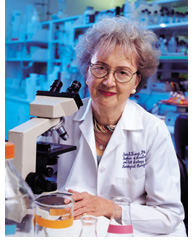 Developing into a productive researcher and valued teacher requires multifarious—and also a dismaying array of—talents and expertise. A beginning faculty member faces the prospect of delivering clear and informative lectures, generating novel ideas and then translating them into successful experiments, and obtaining adequate research funds. Then often follows setting up the laboratory, balancing the laboratory budget, writing clear and acceptable manuscripts for publication, and attracting laboratory personnel and trainees. In addition to these lofty goals, one also must contribute to departmental and school committees, learn to smooth troublesome personnel interactions, and present effectively at meetings—all this at a time when family responsibilities often begin.

Preparing astute grant reviews, reviewing manuscripts for journals, organizing meetings, serving on national and international boards and committees, and gaining tenure come later. (And when do we "have a life"?)

Is it surprising that mentoring is needed? To seek out mentoring is not a sign of weakness but a reality of today; mentoring is needed now more than ever. A new faculty member must get up to speed as quickly as possible. Anecdotally, successful scientists report good mentoring. Unsuccessful ones report poor or no mentoring. We take for granted that all those who are developing their careers have access to everything they need to know to advance.
How may mentoring best be arranged? At an early stage in training, find the best mentors who you can to direct the graduate degree work and, later, postdoctoral training. Seek out additional mentors for each aspect of career development, whether in training or as a faculty member. When you attend meetings, approach those whom you admire to engage in discussion, or ask your mentor to introduce you. Network with peers in your field, nationally and internationally.
Locally, form a "support" group to share concerns and views, to be a sounding board. Investigate attending leadership training programs that are given throughout the country. For example, the School of Medicine sends a woman once a year to an excellent course (Executive Leadership in Academic Medicine for Women) to prepare her for future leadership roles. Campaign for a more extensive, formalized mentoring program that is monitored to follow progress of the mentor/mentee relationship. Videos about grant writing, effective teaching, and achieving tenure, as examples, could be prepared and made available, as could lists of Web sites of many professional organizations that provide mentoring information. And, finally, I urge established investigators to take the time to mentor.