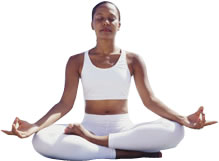 t was the most important blueprint of engineer and developer Alec Courtelis's life: a blueprint for his survival. Diagnosed with pancreatic cancer and told by doctors that he had weeks to live, Courtelis drew up plans for the best treatment money could buy—chemotherapy plus a new waterfront house. While doctors at the University of Miami Sylvester Comprehensive Cancer Center fought the tumors with intravenous drugs, Courtelis waged a war of his own, employing the power of his mind to overcome the disease ravaging his body. Waves breaking at the shore near his Key Biscayne home symbolized the medication washing away malignant cells. Each step on the treadmill was a step toward remission and recovery. He visited a psychotherapist regularly to reduce stress and encourage his immune system to fight the battle for his life.

Eight weeks later, when the original prognosis had called for Courtelis to be at death's door, his blood work showed a monumental decrease in indications of malignancy. Sixteen weeks later, the cancer was not visible on a CT scan of his pancreas. Something was working.

Was it the experimental chemotherapy drugs Courtelis's doctors were injecting? Was his body fighting the disease because his mind was willing it to do so? Was it the synergy of the two? These are the questions of the day for physicians and patients, as the prevalence of complementary medical therapies adjuvant to conventional treatments steadily grows.
he term "alternative medicine" as a description for therapies that lie to the left of traditional medicine has fallen by the wayside. The phrase "complementary medicine" better connotes disciplines that are integrated with conventional medicine to comprise a complete course of treatment for diseases and disorders ranging from AIDS to hypertension. Long dismissed as quack therapy, treatments such as acupuncture and spiritual counseling are proving their benefits through careful study and patient testimonies. In 2001, the National Institutes of Health earmarked $89.2 million for research projects on complementary medicine—up from $7.8 million a mere six years earlier.
A wealth of clinical services that fit into the framework of complementary medicine are offered at the Courtelis Center for Research and Treatment in Psycho-Social Oncology, established by the patient who engineered a way to outlive his prognosis by two years. A clinic within UM/Sylvester, the center incorporates mental health treatments into patients' chemotherapy and radiation regimens.
"Courtelis felt that these therapies helped him to have a more positive outlook, increased his longevity, and made him healthier. He felt that other patients should have access to those things on site at the hospital," says Carlos Sandoval, Ph.D., director of the center. Also an Episcopal priest, Sandoval brings a unique perspective to a field where facing mortality and end-of-life concerns often play a major role in the patient and physician experience.
While chemotherapy and other traditional medical methods look to treat the cancer within the patient, services like meditation, guided imagery, support groups, and spiritual counseling look to treat the patient with the cancer. Since a cancer diagnosis often results in feelings of depression or helplessness, complementary therapies can grant patients a sense of control and the ability to adapt to a frightening situation.
"People who are receiving these kinds of services are going to cope better, their immune system's going to be stronger, they're going to deal with their illness better, and they're going to have a better outlook," Sandoval says.
Support groups saw Pat Carbone, 54, through her course of treatment at UM/Sylvester for inflammatory breast cancer, a rare and aggressive form of the disease. "When I first became a patient, I felt like I had no one to talk to, no one who could relate," she remembers. "The support groups at the Courtelis Center helped me feel better mentally and emotionally, ready to fight the disease."
Meditation training at the center helped Carbone counteract nausea resulting from chemotherapy. She managed pain through acupuncture treatments and relied on her support group to spur her on to wellness when her energy and optimism waned. She visited the facility's Gloria Martin Patient and Family Learning Center, complete with online services, archived journals, and coping literature, when the technical details of her diagnosis and treatment became overwhelming. After a mastectomy, Carbone found her peers and friends at the Courtelis Center a source of comfort.
"Knowledge really is power," Carbone says, today enjoying remission and retirement at her home in Clermont, Florida. "And now I can serve as that support for other people going through the same things I did."
Acupuncture, an ancient Chinese discipline that works with the flow of energy through the body, is offered not only for cancer patients but also as a clinical service through the Department of Psychiatry and Behavioral Sciences. Acupuncture is based on the belief that when the equilibrium of the body's energy is disrupted or blocked, disease results. In a typical treatment, needles are inserted at precise points to restore energy flow and allow the body to heal itself. Because the tenets of acupuncture are vastly different from Western medical methodology, physicians in the United States largely have been hesitant to accept its practice.
Janet Konefal, Ph.D., is looking to change that. Through participation in National Institutes of Health (NIH) projects, she has investigated the prevalence of acupuncture use, its potential for clinical application, and its incorporation into today's health care system. Leading the Division of Complementary Medicine at the School of Medicine, Konefal also creates educational courses to better equip practitioners to answer patients' questions and provide therapy.
Although some studies tout the benefits of acupuncture in patients with cancer, depression, and other disorders, and organizations like the National Center for Complementary and Alternative Medicine of the NIH encourage further investigation, data are lacking on such fundamental unknowns as the physiological effects and which disorders the therapy is successful in treating. Studies on acupuncture and other complementary treatments such as herbal supplements will help providers bring their practice into the mainstream, while protecting patients from misuses.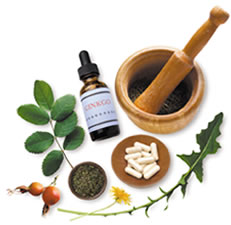 "It is important to draw those lines of distinction between what has some validity and may do good, and what has no validity and may actually be harmful," Konefal says.
With more than one million people seeking acupuncture treatment annually, education for both patients and practitioners is essential. Most importantly, Konefal and colleagues stress the importance of viewing acupuncture and other complementary therapies as just that: complements to conventional medical treatments. When used as a stand-alone treatment, acupuncture may not fully address a patient's particular disease or disorder, as Konefal found as principal investigator for UM's participation in a multicenter study funded in part by the National Institute on Drug Abuse. The study showed that acupuncture services are ineffective as the sole treatment for substance abusers without the traditional counseling program. Another study comparing the traditional counseling program alone to a program of counseling and acupuncture found that the traditional and complementary therapies working together helped participants curb their addiction sooner.
Further study is essential for complementary medicine to gain respect and a place among traditional treatments. Following that direction are Arlette Perry, Ph.D., professor and chair of exercise and sports sciences, and R. Wayne Whitted, M.D., assistant professor of gynecology and a certified menopause clinician, who are conducting a double-blind randomized study on an herbal remedy to counteract the symptoms of menopause. Traditional hormone treatments can cause bleeding or bloating, or even increase the risk of breast cancer, leading women to search for other options. Anecdotal information and limited research have shown positive results of herbs such as kava kava and black kohosh in relieving such menopause symptoms as hot flashes and mood swings. But since most dietary supplements, including herbs, are unregulated by the Food and Drug Administration, more scientific study is needed to determine possible toxicity and potentially harmful interactions with medications.
"Our patients are willing to investigate new things, and they require that we, as their physicians, investigate other options for them," says Whitted.
Physician and patient teamwork is essential to medical treatment, whether it consists of traditional therapies or a combination of conventional medicine and complementary practices. Open communication can help avoid dangerous drug interactions or misinformation.
In teaching this communication to tomorrow's doctors, the School of Medicine's newly revamped curriculum calls for 19 hours of study in complementary medicine. Apart from dedicated coursework and practicum experiences, the discipline will be covered in the content of other classes. "We want to educate our students so that they know what these therapies and medications are, what they're used for, what the side effects or possible risks are, and what the implications of a particular intervention might be with their patients," says Mark T. O'Connell, M.D., senior associate dean for medical education. The goal, he says, is not to equip graduates to practice complementary medicine, but to expose them to this area.
The new curriculum and initiatives like the Courtelis Center, acupuncture services, and herbal studies are just part of complementary medicine's growing presence at the University of Miami. Through research, education, and patient care, School of Medicine faculty have already begun to engineer critical evaluation and comprehensive treatment plans, integrating yesterday's traditions with tomorrow's advances.