Gregory J. Shepherd Named New Dean of
University of Miami School of Communication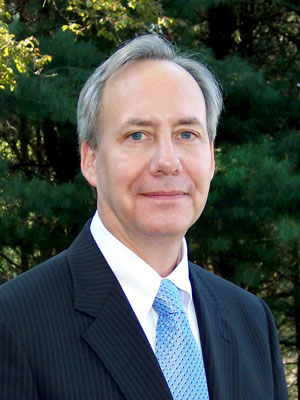 A distinguished communication faculty member and administrator for nearly 30 years at several major universities has been named the new dean of the University of Miami School of Communication. Gregory J. Shepherd, dean of the Scripps College of Communication, will assume his new role at the University on July 1, providing new leadership for the school that has been marking its 25th anniversary this year.

"After an extensive international search, we identified Greg Shepherd as the person with the experience and vision to lead our School of Communication to new heights," said Thomas J. LeBlanc, provost and executive vice president. "His record of scholarship, his demonstrated success in fund raising, and his experience leading a major college of communication are all indicative of a gifted academic leader."

Shepherd joined Ohio University in 2001 as professor and director of the School of Communication Studies; he was named interim dean in 2004 and dean in 2006. The Scripps College consists of five schools, a variety of centers and institutes, PBS television and radio stations, more than 90 full-time faculty members, and approximately 2,750 undergraduate and graduate students.

Major accomplishments under his leadership included securing a $15 million naming gift from the Scripps Howard Foundation in 2006, a $7.5 million lead gift from an alumnus to build a new facility for the college, and more than $1 million in scholarship donations; leading the effort that resulted in the college being named a "Center of Excellence" by the Ohio Board of Regents last year (the only college among the state system's 14 universities granted that distinction); and overseeing the development of the Game Research and Immersive Design (GRID) Lab, which received more than $1 million in funding, primarily from the Department of Homeland Security.

Before joining Ohio University, Shepherd was an assistant and associate professor at the University of Kansas from 1989 to 2001 and an assistant professor at the University of Iowa from 1983 to 1989.

"The communications industry faces tremendous challenges, and more than ever, education can be a source of creative and innovative solutions," said President Donna E. Shalala. "Greg Shepherd brings both the big picture thinking and the hands-on experience needed to support the next generation of communication professionals."

Shepherd received a doctorate degree in Speech Communication from the University of Illinois, a master's degree in Speech Communication from Pennsylvania State University, and a bachelor's degree in Speech Communication from the University of Minnesota.

"I am thrilled to be joining the University of Miami family," Shepherd said. "The School of Communication at the U is filled with great faculty, students, and staff, and has the potential to be one of the very best schools of communication in the country. I was attracted to the ambition of the school and want to be a part of the future that President Shalala and Provost LeBlanc envision for the University and are so successfully enacting."

Shepherd's primary scholarly interests are in communication theory and American pragmatism. He is a winner of the Central States Communication Association Outstanding Young Teacher Award, as well as a W. T. Kemper Fellowship for Teaching Excellence. He is co-editor with Eric Rothenbuhler of Communication and Community (2001, LEA), and co-editor with Jeff St. John and Ted Striphas of Communication as ... : Perspectives on Theory (2006, Sage). He also has published extensively in scholarly journals, including Communication Monographs, Human Communication Research, Journal of Communication, Communication Yearbook, Communication Studies, Southern Journal of Communication, Communication Research, Journal of Social Psychology, Management Communication Quarterly, and Journal of Research and Development in Education.