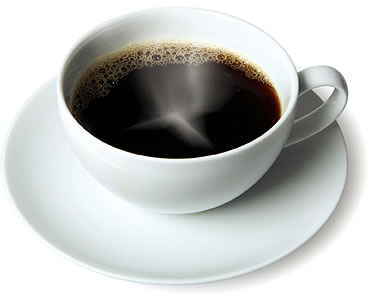 Cigarette smoke and caffeine might decrease the risk of developing Parkinson's disease, according to findings from researchers at the Miami Institute for Human Genomics at the Miller School of Medicine. But that does not mean that patients should start lighting up.
"I would not change any behaviors on the basis of this study," says William K. Scott, Ph.D., professor of medicine and faculty member at the institute. He joined the Miller School in January along with Jeffery M. Vance, M.D., Ph.D., Eden R. Martin, Ph.D., and Rita Jewett, R.N., some of the report's co-authors.
"The important part of the study is that environmental factors like smoking and caffeine are part of the puzzle of Parkinson's biology, and we have to figure out how they all work together," Scott says. "Once we have that, we'll have better information to use in developing treatments for Parkinson's."
The research, published in April in the Archives of Neurology, was conducted over seven years with former colleagues at Duke University. Funding for several more years will enable the two schools to expand their pool of subjects to include families in South Florida.
The scientists considered the use of tobacco, caffeine, and anti-inflammatory drugs like aspirin and ibuprofen as well as genetic factors in the study. "We need to be aware of both genetic and environmental exposures in our data sets as we recruit people for our studies," Scott says. "We should ask about these behaviors and use that information as we refine what we find in our studies. There is a clear association with smoking and caffeine intake, and we need to take that into account. There are people who focus just on genetic risk factors, some just on environmental, and we wanted to put it together."
Smoking and caffeine may influence dopamine levels in the brain, but they are not a simple preventative. "There are over 4,000 components in cigarette smoke, and we assume it might be nicotine that is impacting the disease, but it might be other things," Scott says, noting that the nicotine anti-smoking patch does not significantly improve symptoms in Parkinson's patients. "If we could find out whether it was truly caffeine or nicotine and how it acts on the brain, that might help us develop better treatments for Parkinson's patients."