Moving Mountains
By Blair S. Walker
Generous donations from several prominent members of the South Florida community, both individual and corporate, helped fuel the Miller School's relief efforts.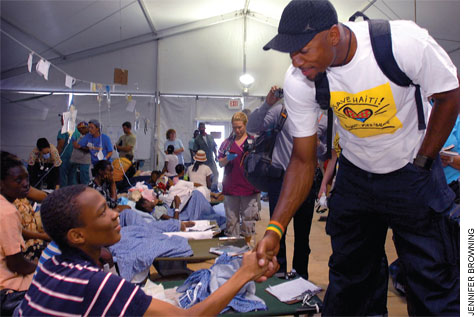 Alonzo Mourning visits with grateful patients at UM's field hospital.
Stuart Miller is president and CEO of Miami-based Lennar Corporation, one of the nation's leading homebuilders. He's also a member of the family whose name graces University of Miami's medical school.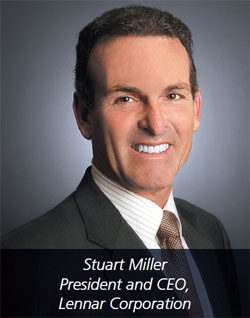 The day after the disastrous Haiti earthquake, Miller began to deliver vital help to the school's relief efforts, arranging for a ten-passenger Challenger 604 jet to carry medical teams volunteering with Project Medishare co-founder and Miller School chair of neurological surgery Barth Green, M.D., to Port-au-Prince.
The Challenger 604 has a 41,000- foot ceiling, a top speed of 548 miles per hour, and costs roughly $3,000 per hour to operate. At Miller's behest, the aircraft made nine roundtrip flights between Miami's Opa-Locka Airport and Port-au-Prince, bringing in medical teams and supplies and ferrying out people who had been badly injured during the quake.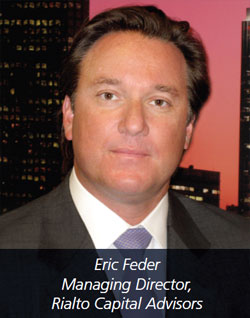 Along with providing wings of mercy, "we've given somewhere around a million dollars through the Lennar Charitable Foundation," Miller says. "I'm obviously very connected with the medical school. There's very little that they could ask me for that I wouldn't happily give—especially at a time when they have shone so brightly and reflected so well on all of us."
Miller also purchased 50 satellite phones that allowed Miller School personnel and Haitian government officials in Port-au-Prince to stay in contact with each other and the outside world.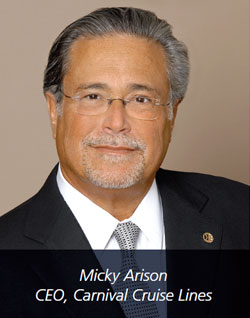 Licensed to fly small propeller aircraft, Miller credits a close friend and business associate who's also a pilot, Eric Feder of Rialto Capital Advisors, as the unsung hero behind the Port-au-Prince airlift effort.
"Eric just took the bull by the horns," Miller says. "He took my plane, started arranging for other people to give their planes, and started organizing doctors and supplies to go back and forth to Haiti. He developed such a good relationship with air traffic controllers (in Haiti) that he had the Colorado Air National Guard calling him, saying they needed to get a plane in!"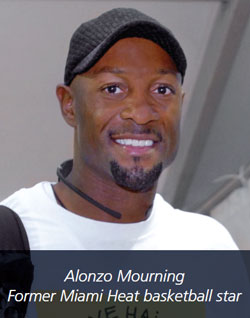 When Carnival Cruise Lines goes to the Caribbean, it's via gargantuan ocean liners that make their way from Miami, Fort Lauderdale, and Port Canaveral. Carnival has no port of call in Haiti, but "we saw the devastation, and we're always looking to support others in a time of need," Carnival spokesman Vance Gulliksen says. "This was certainly a time of need."
The result was a whopping $5 million Carnival gift that was divided among four organizations involved with Haiti relief. The largest share, $2 million, went to Project Medishare; it was donated January 18, less than a week after the earthquake.
"We have 11 different cruise brands under the Carnival umbrella, brands that are based all over the world," Gulliksen says. "Even the people who worked on our ships collected money to be donated to Haiti."
Under CEO Micky Arinson's leadership, Carnival earmarked 40 percent of its $5 million donation for Project Medishare because "we're very familiar with the organization, and they were already coordinating efforts on the ground," Gulliksen says. "We like to work with organizations that we feel do the most good."
In addition to money, Carnival and its employees also gave supplies and food. "Project Medishare was very specific about what was needed, and that's what we donated," Gulliksen says. "We were asked to donate things such as water, blankets, toiletries, diapers, protein bars, feminine products, towels, canned foods, and large garbage bags."
At his Miami home, former Miami Heat basketball star Alonzo Mourning agonized as a stream of heart-wrenching images from Port-au-Prince appeared on his television. A philanthropist and kidney transplant recipient who's a spokesman for the Miller School of Medicine/Jackson Memorial Hospital's Miami Transplant Institute, Mourning wanted to do something to help.
After pledging to help Miller School personnel move equipment and patients, Mourning found himself on a flight bound for Haiti that was filled with doctors who had volunteered for the trip.
Mourning spent several days in Port-au-Prince, and what he heard and saw stayed with him. "It was hard for me to even lay my head on my pillow after what I witnessed," Mourning says. "Babies who had been burned, broken bones of every kind, crush injuries…It would have been hard for me to come back here and not do something."
So Mourning called some friends and asked them to contribute money to Project Medishare. Working in conjunction with teammates LeBron James (who recently joined the Heat), Dwyane Wade, and Mario Chalmers, as well as NBA players on other teams, including Michael Beasley, Kevin Durant, Al Horford, Chris Paul, and Quentin Richardson, and NFL wide receiver Donte Stallworth, Mourning was able to forward a check for $1.1 million from his Alonzo Mourning Charities, Inc., to Project Medishare.
"The Project Medishare medical staffers were my heroes, because of the way they worked and really put their hearts and souls into it," Mourning says. "Doctors were breaking down in tears. There was so much emotion involved in trying to help the people of Haiti.
"We're always asking God questions: 'God, why did this happen?' " Mourning reflects. "We may not get the answer immediately, but I do know that the God we pray to doesn't want us to point fingers and say, 'It's not my responsibility.'
"He wants us to have a collective resolve to make things better."