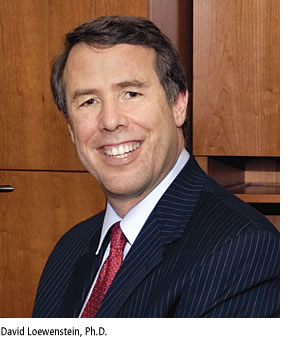 David Loewenstein, Ph.D., professor and director of neuropsychology in the Department of Psychiatry and Behavioral Sciences at the Miller School, has come to know the neonatal intensive care unit (NICU) at Jackson Memorial Hospital well. It's the place where some of the sickest babies in Florida and the Caribbean are brought for highly skilled Miller School physicians to work their medical miracles.
Loewenstein's intimate knowledge comes from the enormous amount of time he and his wife, Susan, spent at the busy NICU watching over their daughter, Rachel. Born after only 23 weeks and weighing only 18 ounces, she spent her first nine months there clutching at life.
Loewenstein sings the praises of the NICU and UM physicians in his new book, For the Love of Rachel: A Father's Story, written as a tribute to his daughter, now 12, who battled seemingly countless illnesses.
"I knew they would do anything within their medical powers. These doctors face some of the most complex cases every day, and they remain committed to making the sickest children well," says Loewenstein, who is also research co-director at the Wien Center for Alzheimer's Disease and Memory Disorders at Mount Sinai Medical Center in Miami Beach.
"When babies are premature, it's not infrequent that they will stay three, four, five months in the hospital," says Eduardo Bancalari, M.D., professor of pediatrics and director of the Division of Neonatology. "It can be extremely difficult for the family."
Dubbed "Miracle Rachel" at the NICU, the tiny girl fought hard and made it home.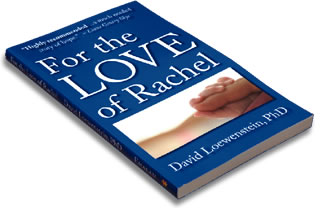 Shahnaz Duara, M.D., professor of pediatrics and medical director of Jackson's NICU, coaxed Loewenstein into turning his memories of living on an emotional roller coaster into a book. Duara was an integral part of Rachel's medical team and had come to know the family well. Her husband, Ranjan Duara, M.D., is Loewenstein's colleague at Mount Sinai and an associate professor at Miller.
"She said to me, 'Look, you had one of the sickest babies we've had in the NICU. Her story is miraculous, and it would be helpful to other parents, particularly because of your background in the health field,'" says Loewenstein.
For the Love of Rachel became a tale of the Loewenstein clan's love and tenacity—David and Susan (a registered nurse) meeting, in vitro fertilization attempts, Rachel's birth and struggles, and the voyage to China to adopt little sister Amy.
The book has been well received. The Miami Herald said Loewenstein "weaves medical heroics with straight-from-the-heart emotion." The book also won best nonfiction book of the year in the Reader Views 2007 Annual Literary Awards.