A Complementary Challenge for
Integrative Medicine


When it comes to moving complementary and integrative medicine into the Western medical paradigm, longtime practitioner and Miller School supporter Jeri Wolfson is up for the challenge.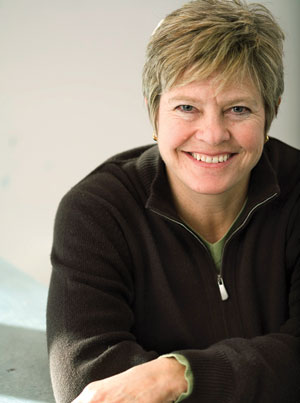 Jeri Wolfson
Wolfson, who sits on the advisory board of the Miller School's Division of Complementary and Integrative Medicine and is trustee of the Mitchell Wolfson Sr. Foundation, is so committed to advancing the whole-person approach to medicine that she issued a challenge grant through the foundation to match all donations to the division dollar-for-dollar—up to $500,000.
"I am passionate about the possibilities," Wolfson says. "We've only begun to scratch the surface of what can be achieved when integrative techniques work alongside conventional medicine to promote healing—and prevent illness in the first place. I am very interested in how we take care of ourselves through natural means—exercise, nutrition, meditation, yoga, acupuncture … which are helping us to put the health back in health care."
The division, part of the Department of Psychiatry and Behavioral Sciences, is dedicated to helping patients enhance health and well-being through approaches that work alongside traditional Western medicine to promote healthier lifestyles and reduce illness, sickness, and pain.
People often think of massage and acupuncture when you mention complementary medicine, but there's so much more to it than that. In fact, at the University of Miami, a primary focus is clinical nutrition—an area where Janet Konefal, Ph.D., is heading up a comprehensive educational initiative for Miller School of Medicine faculty, medical students, and community medical professionals. UM also offers a wide range of clinical services for patients, as well as training for medical professionals, covering topics from pain management to chronic disease prevention.
The Wolfson Foundation also enables health care and education in underserved communities in South Florida through the Miller School's student-run Mitchell Wolfson Sr. Department of Community Service (DOCS) Program.
To support the Miller School's Division of Complementary and Integrative Medicine, contact David Green at DGreen2@med.miami.edu, or call 305-243-9760.